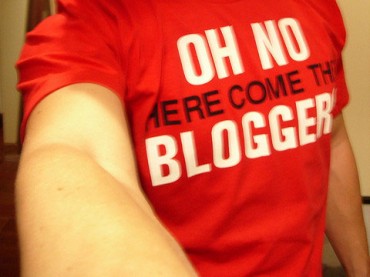 Chicago State University has drawn terrible headlines in 2015 for its fight against critical faculty members who run a blog that documents alleged wrongdoing by the administration.
The professors' First Amendment lawsuit against the school, on allegations it has tried to shut down or censor CSU Faculty Voice, just got easier.
A federal judge ruled the school must not "take any steps to shut down the CSU Faculty Voice blog or interfere with its operation in any way" as the case proceeds, the Foundation for Individual Rights in Education notes:
After bogus accusations of trademark infringement failed to intimidate the professors into shutting down the blog, CSU hastily adopted a far-reaching cyberbullying policy to silence its critics, which it then used to investigate [Professor Robert] Bionaz for a face-to-face conversation he had with another administrator.

The order also prohibits CSU from taking any steps to punish Professors [Phillip] Beverly or Bionaz without seeking a modification of the order from the court. CSU allegedly attempted to remove Professor Beverly from the university by instigating false charges against him. And in March, a former high-level administrator at Chicago State University alleged in federal court that CSU President Wayne Watson pressured her to file a false sexual harassment complaint against Professor Beverly in an attempt to silence his criticism.
This is how petty it's gotten, according to FIRE: "CSU suspended Professor Beverly for two days without pay because he had his political science seminar attend a Faculty Senate session on censorship at the university."
Read the judge's "standstill order" and the FIRE post.
RELATED: JAW-DROPPING: CSU president set up false sexual harassment claim against critic
RELATED: Student speech is worthless for these schools on annual 'worst' list
RELATED: 'Civility' constitutes a threat to profs' blogging against school, judge says
Like The College Fix on Facebook / Follow us on Twitter
IMAGE: Brett L/Flickr
Like The College Fix on Facebook / Follow us on Twitter