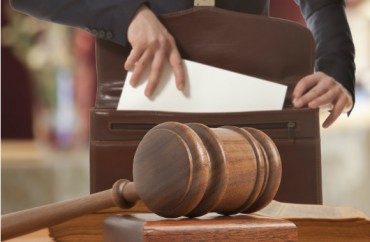 Especially interested in 'the single file' where female was accused of sexual misconduct
Colleges are loathe to turn over records from sexual misconduct proceedings – memos, emails, texts and even prior decisions – that could show their bias against accused students, nearly always male.
Such records are key to accused students arguing their sex discrimination cases in court. Sometimes the judges hearing their cases give them a hand.
U.S. Magistrate Judge Robert Ballou ordered Washington and Lee University Wednesday to turn over the "underlying investigation report and decision letters" in 10 cases sought by "John Doe" in a Title IX lawsuit stemming from his sexual misconduct proceeding.
John first asked for a decade of hearing judgments and appeals, from the 2009-2010 academic year to the present, that redacted names but not genders of involved students. He later added "investigation reports (including their appendices)" from all decisions involving nonconsensual penetration or touching.
WLU instead gave him a "summary chart" that included decisions, appeals and the genders of the accusers and accused, but not investigation reports/appendices and decision letters, which it has "steadfastly refused" to provide, Ballou said.
MORE: Lawyers advise colleges to destroy emails before accused students sue
These materials are "substantially relevant" to John's two Title IX theories, that the proceeding produced an "erroneous outcome" based on gender bias and that WLU treated "similarly situated" females better than males ("selective enforcement"), the judge ruled:
The content of investigative reports and hearing decision memos relating to allegations of similar sexual misconduct relates directly his Title IX claims in a level of depth and detail which the W&L summary chart simply does not provide.
Ballou pointed to an earlier ruling against another Virginia institution, Marymount University, that cited an adjudicator's suggestion that men enjoy being sexually violated. Marymount settled that case soon after.
John's request is relevant to his claims, "proportional to the overall needs" of the case, and includes "the single file in which a female student was accused of sexual misconduct," the judge said, which will test the selective-enforcement theory.
The university has no grounds to keep withholding documents as long as it redacts names of all students involved and limits the records to "Attorney Eyes Only," Ballou concluded.
MORE: Marymount in trouble for adjudicator saying men like being violated
IMAGE: Andrey Burmakin/Shutterstock
Like The College Fix on Facebook / Follow us on Twitter