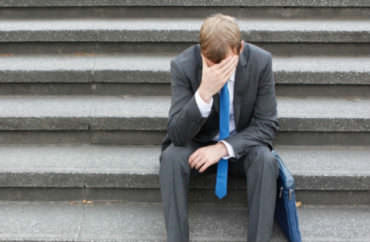 UPDATED
University's dopey lawyer shot down repeatedly
James Madison University learned an expensive lesson last week: Stop digging yourself further into the hole.
A federal judge recommended the public university in Virginia pay a male student $849,231.25 in attorneys fees and litigation costs, after the court determined a year ago that JMU ran a shoddy appeals process against "John Doe" when he initially prevailed in a sexual-misconduct proceeding.
The female student who accused Doe had appealed the finding in his favor, using the mandatory double-jeopardy provision in the Obama administration's 2011 "Dear Colleague" letter on Title IX.
The appeal board then issued a "new sanction" against Doe – a lengthy suspension – without explaining why.
Judge Elizabeth Dillon, who presided over the case, wrote then:
[T]he appeal board effectively reversed the decision of the hearing board without any explanation whatsoever and without ever expressing a finding that Doe was responsible for sexual misconduct.
JMU's refusal to settle with Doe, who filed suit three years ago, proved costly.
The magistrate judge tasked with recommending an award against the university, Joel Hoppe, cut back a bit on the fees requested by Doe's legal team.
It had initially requested nearly a million dollars based on more than 3,300 hours of work and about $55,000 in litigation expenses and costs, and then another $20,000 after JMU opposed the fee request last spring.
But Hoppe flatly rejected the fee recommendation of JMU's outside attorney, who said Doe deserved $364,000 in fees at most.
Doe's team included 10 attorneys, whose rates of $170-400 an hour based on their experience are "reasonable" in the Western District of Virginia and specifically the Harrisonburg court where the case was heard, Hoppe said:
These rates are appropriate given the complexity and novelty of the issues presented … the skill required to properly perform the legal services rendered … the customary fee for the work performed … and the attorneys' experience, reputation, and ability.
The time Doe's the attorneys spent on the case is also reasonable, Hoppe said, illustrating how many chances JMU had to cut short the litigation.
What might be the largest award in any campus due process case (from the James Madison lawsuit, where appeals panel found accused student guilty using flawed evidence). JMU aggressively litigated this case; that record haunted them in fee stage.https://t.co/xdwF2u2iGw pic.twitter.com/QgQbzGl6gm

— KC Johnson (@kcjohnson9) February 3, 2018
The judge noted Doe's lead attorney tried to "negotiate" with JMU before filing suit, including by hiring a forensics firm to convince the school its unexplained appeals finding was off-base:
During the litigation, Doe defended against two motions to dismiss, filed an amended complaint, prevailed on a motion to proceed by pseudonym, responded to a motion for a more definite statement which the Defendants ultimately abandoned, prevailed on cross motions for summary judgment, filed a supplemental brief apprising the Court of a relevant case out of the Eastern District of Virginia, briefed the Court on the appropriate remedies, and filed the current fee petition. … Concurrent with much of this litigation, Doe and his attorneys engaged in substantial discovery. [Doe's law firm] attended hearings before the undersigned Magistrate Judge [Hoppe] pursuant to JMU's compliance with the Family Educational Rights in Privacy Act of 1974 ("FERPA") in January 2016. … Afterwards, the parties agreed on a compressed, thirty-two-day schedule for taking depositions.
Hoppe knocked down the analysis by the university's outside attorney as "largely unpersuasive" and said he showed "lack of familiarity" with basic details.
The judge took particular aim at the attorney's attempt to leave out Doe's secondary law firm, the Center for Individual Rights, almost entirely from the fee award:
In the same vein, per the Court's review of his annotations, [the attorney] concluded that roughly 97% of CIR's time was not compensable, mostly because he deemed it "duplicative." He appeared to write off as duplicative any task that appeared more than once in the billing records, including many entries for time spent revising and editing substantive briefs and motions.
The university's basic argument that Doe didn't need two firms to handle his case is "unpersuasive," Hoppe said, "especially considering the complete success he achieved with both firms' representation."
He belittled the university's logic, which implies that "it is more reasonable to hire one large firm who staffs a case with multiple attorneys than to hire two solo practitioners."
Much like the appeal board's refusal to explain why it issued a new punishment to Doe without finding him responsible, the university's outside attorney gave no explanation for his estimate of "reasonable" hours spent on the case by Doe's lawyers, according to Hoppe.
The judge also shot down the university's comparison to a similar case in Northern Virginia whose "scope of discovery and the summary judgment motions" were narrower:
Plaintiff in this case faced two motions to dismiss, rather than one. The Court held a hearing on issues stemming from five JMU students not a party to the case asserting their rights under FERPA. … Discovery could not begin in earnest until these FERPA issues were resolved—specifically because JMU's obligations under FERPA prevented it from fully responding to Doe's discovery requests—and when it did, discovery was conducted in a condensed, mutually agreed upon thirty-two-day timeline.
JMU's own policies are partly responsible for the hefty price tag, according to Hoppe:
JMU also followed its new protocol and policy, which included destroying Doe's administrative file pertaining to his initial misconduct hearing and the subsequent appeal …This difference necessitated more extensive discovery for the Plaintiff here to determine what went into the original hearing and subsequent appeal, and the Defendants were never able to identify which documents were in Doe's file at any specific point in time. … Additionally, both parties filed lengthy motions for summary judgment, together supported by more than one hundred exhibits.
Hoppe's proposal now goes to Judge Dillon for her consideration. The parties have two weeks to file objections.
h/t The Breeze
CORRECTION: The original post misstated the university's status. JMU is a public university.
MORE: Judge sides with John Doe after JMU punishes him with no explanation
IMAGE: Happy Stock Photo/Shutterstock
Like The College Fix on Facebook / Follow us on Twitter