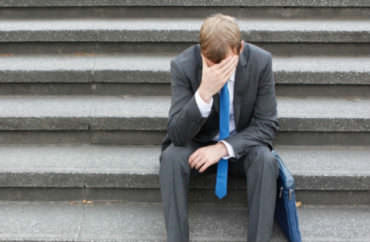 Title IX investigator 'entangled' herself in concurrent criminal proceeding
Colgate University will face a jury trial for allegations that it ran a faulty Title IX proceeding tainted by gender bias, conflict of interest and absence of due process, under a ruling last week.
Senior U.S. District Judge Frederick Scullin denied the upstate New York university's motions for summary judgment on Title IX, breach of contract and "New York Human Rights Law" claims.
He scheduled the trial on three of the five causes of action alleged by "John Doe" for Sept. 14. (The other two causes were ruled duplicates of the first breach-of-contract claim.)
Scullin wrote that "evidence supports" John's contention that Title IX investigator Valerie Brogan "entangled" herself in the concurrent criminal proceeding that the accuser pursued with the state of New York.
MORE: Jury awards six figures to accused student for kangaroo court
Brogan (left) assisted "Jane Roe" in reporting the allegations to Dennis Dougherty, investigator for the state police campus sexual assault victims unit, and helped arrange a meeting between the accuser and Dougherty on campus.
The Title IX investigator also received a recording of a phone call where Dougherty tried to obtain a confession from John, obtained documents from the criminal proceedings, and attended John's arraignment, according to the undisputed facts in Scullin's summary.
Brogan's involvement with the criminal proceeding "predisposed" her view of what had happened, one of John's lawyers, Tara Davis of Nesenoff & Miltenberg, told The College Fix in a phone interview.
The extent of her involvement was "unusual" and "egregious" compared to other Title IX cases, Davis added: Brogan brought with her a "predisposition in favor of a female complainant and against the male accused," which led to an unfair investigation.
'A female respondent would never be found responsible for the same charge'
John and Jane disagree about whether their three sexual encounters on one night more than three years ago were consistently consensual.
Despite Jane telling him she was "not in the mood," John kissed and "pushed" her on the bed then "digitally penetrated" her, according to Jane's account. He held her down during sex and later woke her at 4 a.m. with more penetration, refusing to let her "squirm away."
John claimed everything was consensual, and that it was Jane who initiated the early morning sex by "brushing his penis" with her hand and positioning her body for more intercourse.
A hearing panel concluded that Jane was asleep during this final encounter, however, and recommended John's expulsion despite finding him not responsible on the other three charges. The expulsion was upheld through two appeals. John sued in November 2017.
Brogan should have never been chosen as Title IX investigator for Colgate's proceeding because of her involvement in Jane's criminal proceeding, John's lawyer Davis told The Fix.
MORE: Judge approves jury trial against university for alleged kangaroo court
Marilyn Rugg (right), associate provost for equity and diversity and Title IX coordinator, chose Brogan despite her conflict of interest and the availability of between two and three dozen other investigators, Davis said: "[G]ender bias permeated the entire investigation and adjudication process," through the hearing and appeals.
John claimed he was a victim of "selective enforcement," meaning that he was targeted for his gender regardless of the evidence, and "erroneous outcome" because the gender motivation produced a false finding of guilt.
Davis said that the charges were framed against him "in such a manner that a female respondent would never be found responsible for the same charge," because they focused on his male anatomy. She noted that there was a similar case where the accused student was female and received a lesser punishment.
Because New York's Human Rights Law has similar pleading standards to Title IX, Davis's law firm typically seeks that laws application in New York and laws in other states that have similar discrimination statutes, she explained. John's legal team is seeking for his disciplinary record to be "entirely expunged."
Jury to decide if Colgate U… by The College Fix on Scribd
Investigator ignored 'blatant inconsistencies' on who was on top of whom
Judge Scullin found a "'genuine dispute of material fact" as to whether Colgate's treatment of John was "motivated by gender bias."
Various inconsistencies between the parties' accounts, such as their arrival time to John's room and Jane's departure time, were not "probed" by Brogan, Scullin wrote. This was despite hard evidence such as card swipe data.
The judge was also stunned that Brogan failed to probe "blatant inconsistencies" on Jane's sexual positioning with John, which is directly relevant to her accusation that she couldn't physically stop the third sexual encounter, the basis of John's expulsion. In addition, the investigator asked John to respond to Jane's version of events but not vice versa.
Brogan herself admitted she was playing a role in both the Title IX and criminal cases. The judge in the criminal proceeding asked her to deliver an "order of protection" to Jane, which Brogan called an "unusual request," and she admitted there was a "crossover" between the two cases.
Although the university's Equity Grievance Policy guarantees an "impartial" fact finder, Brogan's investment in the criminal case and failure to investigate "inconsistencies in Roe's accounts" plausibly suggests bias, the judge wrote.
MORE: Syracuse may have ignored its own evidence to judge student a rapist
John argued that his expulsion was motivated by gender bias, given the punishment meted out to a similarly situated female student at Colgate two years ago. She was suspended for two years and allowed to return despite being found responsible for sexual "non-consensual sexual contact and sexual harassment," while John is banned from Colgate and must disclose his expulsion to other schools.
Scullin agreed that this female student was a "direct comparator" to John because both findings fall under "sexual assault" in the university code:
Due to biological differences between men and women, a female respondent could never be found responsible for this exact conduct [penetration]. … When considering the female respondent as a direct comparator, Plaintiff and she should have been assessed similar or equal penalties.
John has "raised a genuine issue of material fact" as to whether Colgate treats accused females more favorably than males "under similar circumstances."
Because of the university's contractual obligation to afford John Doe due process under its own Student Handbook, his breach of contract claim must be considered by a jury, the judge said, citing doubts about Brogan's impartiality and the possibility that his punishment was affected by his gender.
Aside from the dismissed duplicative claims, Colgate got one big reprieve from the judge: John's expert will not get to testify about "hedonic damages," meaning "the loss of the enjoyment of life" from the university's proceeding. The expert's intended methodology lacks the "reliability" required by case law, Scullin wrote.
MORE: Title IX professionals warn colleges to be wary of 'trauma-informed' ideology
IMAGE: Happy Stock Photo / Shutterstock.com
Like The College Fix on Facebook / Follow us on Twitter