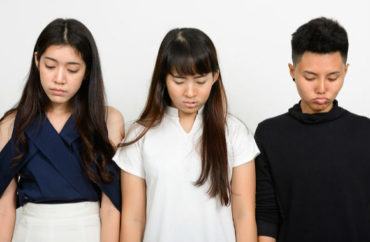 A judge has ruled that Harvard University does not unconstitutionally discriminate against Asian-American applicants, saying the Ivy League school's admission program "passes constitutional muster in that it satisfies the dictates of strict scrutiny."
"The students who are admitted to Harvard and choose to attend will live and learn surrounded by all sorts of people, with all sorts of experiences, beliefs and talents. They will have the opportunity to know and understand one another beyond race, as whole individuals with unique histories and experiences. It is this, at Harvard and elsewhere that will move us, one day, to the point where we see that race is a fact, but not the defining fact and not the fact that tells us what is important, but we are not there yet," concludes the 130-page ruling by U.S. District Judge Allison Burroughs, dated Sept. 30.
"Until we are, race conscious admissions programs that survive strict scrutiny will have an important place in society and help ensure that colleges and universities can offer a diverse atmosphere that fosters learning, improves scholarship, and encourages mutual respect and understanding."
The Wall Street Journal reports that the ruling is expected to be appealed, possibly to the Supreme Court, adding that "Burroughs found that Harvard's practices were 'not perfect' and could use improvements, including bias training for admissions officers, but 'the Court will not dismantle a very fine admissions program that passes constitutional muster, solely because it could do better.'"
"The school's admissions process is in line with Supreme Court precedents and doesn't violate federal civil rights law, the judge found," the Journal reports. "The ruling came just shy of a year after the judge heard three weeks of trial testimony in Boston. Harvard's admissions dean and other witnesses defended the university against a lawsuit alleging the school imposed a penalty on Asian-American applicants by holding them to a higher standard than applicants of other races."
The ruling against Students for Fair Admissions comes despite the group exposing bombshell documents that showed how Harvard admissions officials rated Asian-American applicants lower on personality traits that included "positive personality," likability, courage, and being "widely respected."
A friend-of-the-court brief filed by the Asian American Legal Foundation and Asian American Coalition for Education had noted the "personal ratings" that Harvard assigned to applicants – with Asian-American applicants earning absurdly lower scores than every other group – recalls the historical stereotypes of Asian Americans as "faceless members of a 'yellow horde' lacking the values and human attributes of other Americans."
Students for Fair Admissions is gearing up for its appeal.
"Students for Fair Admissions is disappointed that the court has upheld Harvard's discriminatory admissions policies," Edward Blum, the group's president, said in a statement published by the Los Angeles Times. "We believe that the documents, emails, data analysis and depositions SFFA presented at trial compellingly revealed Harvard's systematic discrimination against Asian-American applicants."
But the Times article notes how "previous Supreme Court decisions have allowed colleges to consider race as long as it's 'narrowly tailored' to promote diversity. Racial quotas have been ruled unconstitutional, but the court has permitted policies that use race as a 'plus factor.'"
Meanwhile, Ted Mitchell, president of the American Council on Education, praised the ruling, according to the Boston Globe.
"We are gratified that this decision unambiguously respects more than four decades of U.S. Supreme Court precedent," Mitchell said in a statement published by the Globe, which added that the "council and 36 other higher education groups filed court documents in the case supporting Harvard's admissions process."
MORE: Harvard officials received training on 'use of race in admissions'
MORE: Court forces Harvard to publish confidential admissions documents in Asian-discrimination lawsuit
IMAGE: Ranta Images / Shutterstock
Like The College Fix on Facebook / Follow us on Twitter