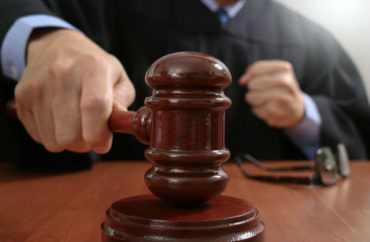 No notice that they could be punished for behavior before semester started
Courts have generally shied away from holding governments accountable for draconian COVID-19 restrictions on business and civil liberties this year, afraid of being seen as second-guessing elected officials and public health bureaucrats.
But some judges still put their foot down when it comes to universities flouting their own contracts with students in the name of "public health."
New York University has been permanently banned from punishing students for attending a mid-August off-campus party, where they were observed not wearing masks, the New York Post reports.
Judge Carol Edmead already blocked the $74,000 private university from punishing Elnaz "Elle" Pourasgari, Marc Santonocito and Ashley Storino while she considered their lawsuit.
In an Oct. 21 ruling, she decreed NYU's penalties – suspension, academic probation and "research-and-reflection papers" – to be "arbitrary, capricious and constitute an abuse of discretion."
Contrary to NYU's claims that the students were on notice that their behavior violated its COVID-19 rules, Edmead said NYU never told students it would enforce the rules prior to the semester: "Petitioners were not afforded clear, concise, full advance notice that the conduct they engaged in, at the time they engaged in it, would subject them to potential discipline."
MORE: Edmead blocks NYU suspension while case continues
The three students are track athletes whose "social bubble" consists of the same, they told the court. The party was at one of their own apartments, they were following city and state COVID-19 guidelines, and their tests came back negative before the semester started Sept. 2. NYU insisted they could have become "super-spreaders" between the party and their tests.
Edmead put students on notice that they won't find sympathy from her court as long as their universities clearly communicate in advance what the rules are and when they apply:
Regardless of whether petitioners ever posed an actual threat to the health or safety of the NYU community, the fact of the matter is that the type of conduct petitioners engaged in has played a substantial role in the transmission of COVID-19 and can have a direct impact on the universities.

Indeed, similar events have resulted in COVID-19 outbreaks and several higher education institutions needing to close to all in-person instruction for the Fall 2020 semester.
An NYU spokesperson groused that a court made it follow its own contractual promises to students: "In a time when COVID is spiking across the country [referring to 'cases' that don't threaten students], universities very much need to be able to enforce their rules about mask-wearing, physical distancing, and crowded parties, and this decision runs counter to that."
It has already ruined the life of one student who posed zero risk to the campus community because he lived off-campus and was only taking classes online. NYU indefinitely suspended the unnamed student for attending a rooftop party more than a week before the semester started, even though the novel coronavirus does not easily spread in open air.
MORE: NYU indefinitely suspends online-only student for open-air socializing
MORE: 26,000 positive COVID college cases, zero hospitalizations
IMAGE: everything possible / Shutterstock.com
Like The College Fix on Facebook / Follow us on Twitter