An inclusion and equity workshop, put on to advance anti-racism and belonging at Juilliard and hosted by a black theater arts professor as part of a larger diversity initiative, is accused of being racist and is used as proof of racism at the school
Step one: The Juilliard School in New York City hosts an auditory experience of enslavement as part of a diversity, equity and inclusion workshop to advance anti-racism at the prestigious arts school. The online workshop is hosted by a black NYU professor who gave a trigger warning prior to the audio journey.
Step two: Black students say they are traumatized by said auditory experience of slavery which included audio snippets from the slave-auction scene from the 1977 miniseries "Roots" and some sort of Old South chant that repeated the n-word.
Step three: School leaders quickly apologize to its drama department students for the workshop and cancel further planned workshops by the scholar, Associate Arts Professor Michael McElroy.
Step four: A black Juilliard student, Marion Grey, releases a video in April, eight months after the workshop, in which she says she remains absolutely traumatized by the experience, dubbing the workshop "Slavery Saturday." She argues school leaders have not atoned for their sin of hosting the workshop that was done — literally — in the name of Equity, Diversity, Inclusion and Belonging (the name of Juilliard's diversity division). She argues the school would never let a rape or holocaust auditory experience go on for nearly 30 minutes.
Step five: In response to the video, Juilliard sends out a message apologizing and condemning the September 2020 Zoom experience: "We deeply regret that the materials used in the auditory exercise were not screened in advance, and that once the exercise was occurring it was not stopped."
Step six: The incident is used as proof that racism plagues Juilliard. Efforts to demand casting racial quotas and to decolonize Juilliard's curriculum get a new catalyst.
So for those following the logic: an inclusion and equity workshop, put on to advance anti-racism and belonging at Juilliard and hosted by a black theater arts professor as part of a larger diversity initiative, is accused of being racist and is used as proof of racism at the school.
Also, black students are traumatized by learning about historical facts: "It matters not that any given historical presentation is accurate; it may enter the public arena only if it does not offend the feelings of those who claim to be oppressed by its recollection," writes Heather Mac Donald in City Journal about the situation.
Her lengthy article details how "racial hysteria is consuming the school."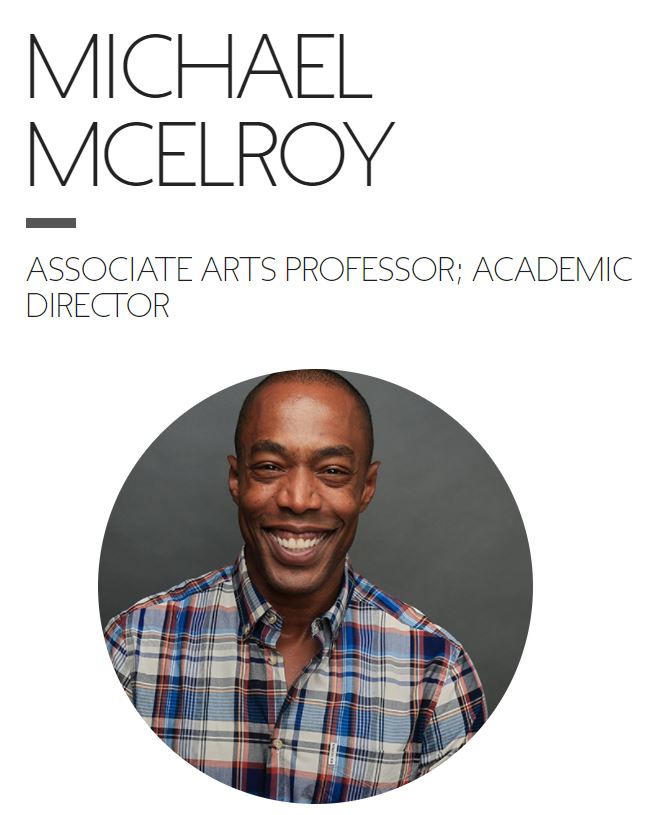 "McElroy had offered this workshop numerous times before without provoking a similar meltdown. The slave-auction dialogue was taken from the widely aired miniseries Roots. The historical record contains no indication that Roots generated trauma when it was released in 1977," Mac Donald pointed out.
"But Juilliard immediately terminated McElroy's workshop and went into crisis mode. The president and provost met with Grey and her black peers. The administration launched new investigations of racial issues. Grey was not impressed. Despite getting an audience with the school's top leadership, she did not feel 'truly supported,' she told American Theater."
Mac Donald continues in City Journal:
After spurning months of administrative outreach, Grey ratcheted up the pressure. On April 21, 2021, she released a teary video decrying the racism of what she called "Slavery Saturday." "It's maddening to have your humanity so disrespected, to have something done to you that is so wrong. It is so wrong," she told the camera. A petition accompanying the video demanded the decolonization of the Drama Division and the hiring of an outside consultant to analyze the "inequitable, anti-black, and racist structures and systems that are built into the architecture of the Juilliard culture." Grey claimed to be frightened that Juilliard would retaliate against her. "It's terrifying to put myself on the line but I know my worth, I know that a wrong has been done to me.''
Mac Donald also takes on the apology of Damian Woetzel, president of Juilliard School:
Woetzel was implicitly accusing McElroy, who is black himself, of putting Juilliard's black students at risk through an "ill-conceived" historical recreation. The school did not respond to an inquiry asking whether Woetzel had sought McElroy's perspective before calling his presentation "ill-conceived." The school also refused to spell out what exactly was "problematic" about the exercise or what criteria Juilliard would use in the future to ensure that pedagogy "protects members of [the] community." (McElroy declined to be interviewed for this article.)

The dean of the Drama Division, Evan Yionoulis, apologized for the workshop, too, in an email appended to Woetzel's own. The workshop never should have happened, Yionoulis wrote, throwing McElroy under the bus as decisively as Woetzel had done. … Yionoulis lamented the "trauma" caused by the workshop without explaining in what, exactly, such trauma consisted. The school will continue to try to "facilitate healing," Yionoulis said, but it also recognizes that it "cannot fully change the impact of what happened, nor . . . erase all that was experienced in that moment."
Mac Donald argues this incident at Juilliard is a microcosm of the progressive-racial revolution underway at the prestigious school and all of the larger arts world nationwide.
Read her full article at City Journal.
MORE: White Actresses Barred From Columbia University's Vagina Monologues
Like The College Fix on Facebook / Follow us on Twitter