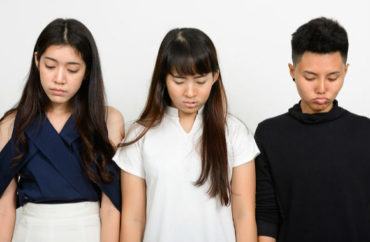 Foreign students are deferring on a large scale
The number of international students who studied in America was about 1.25 million in 2020, a 17.8 percent decrease from the previous year, according to a report from the government's Student Exchange Visitor Program.
The recent plunge is only a symptom of a more significant issue. According to Institute of International Education data, over 90 percent of universities reported deferred students. Nearly 40,000 international students chose to defer their enrollment from Fall 2020 to a future term.
Immigration pathway company Boundless blames the COVID-19 pandemic as the chief reason why many international students deferred their enrollment to a future term. The 2020-21 school year saw 20 percent of international students opt to enroll online outside the US.
Virtual and hybrid instruction remains a stumbling block for incentivizing enrollment, and don't appear to be winning many over. Those pursuing full-time coursework virtually outside the US dropped by 43 percent.
Other things that may be holding foreign students back include restrictions on student services, extracurricular activities sidelined to a virtual format, and the fact that only the bare-bones necessities were maintained on many campuses over the previous school year, such as research labs.
A slow recovery
Several universities are touting an optimistic outlook for the 2021-22 school year. According to Boundless's report marshaling the available public data, 43 percent of higher education institutions report increases in applications for international students.
"Universities are prepping for a strong recovery in international education enrollment as they emerge from the pandemic." Mirka Martel, Institute of International Education's Head of Research, Evaluation, and Learning, said in a news release, "We anticipate the recovery to come in phases, tied to vaccinations and travel guidelines. But there is definitely a concerted effort by US higher education institutions to reopen their campuses and encourage all students, including international students, to return to in-person study."
However, early enrollment estimates forecast a slow, difficult recovery.
Michigan State University had 3,601 international students enrolled before the pandemic in Fall 2019, which fell to 2,600 in Fall 2020. Early preliminary estimates for the 2021-22 school year could continue to decrease to at least 2,000 students, an MSU spokesperson confirmed to The College Fix.
This can hit universities budgets very hard, as international students paying out of state tuition can be a huge source of revenue. Boundless reports that foreign students inject $38.7 billion into the US economy, supporting 416,000 jobs.
Delta makes things harder
The rise of the COVID-19 Delta variant brings further complications for a timely return to campus for many international students. At press time, the US was still closed off to most visitors from Canada, Mexico, China, Iran, the United Kingdom, the European Union, Brazil, and South Africa.
In addition, several prominent universities in the US, such as the University of Michigan, Ohio State University, UCLA, and Indiana University, re-implemented indoor mask mandates regardless of vaccination status, with some universities even going so far as to mandate vaccination.
These measures are not viewed as an "open" sign in other countries. As of this moment, there is no clear indication on the timetable for the mass return of international students on US campuses.
MORE: As ICE requires international students take in-person classes or leave U.S., universities balk
IMAGE: Ranta Images/Shutterstock
Like The College Fix on Facebook / Follow us on Twitter