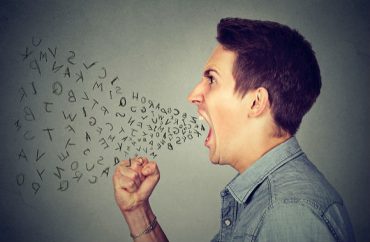 It's a question sometimes asked when you meet someone for the first time: "Hey, what's your last name?"
It's also apparently an offensive question, according to George Mason University. Teaching assistants at the Virginia university were told recently to avoid using the term "last name" along with a slew of other phrases, The Daily Caller News Foundation reports.
From the article:
George Mason University advised graduate teaching assistants (TAs) during a mandatory training Tuesday not to use words or phrases including "freshman," "last name," and "it is easy to imagine."

The school made these suggestions in a tips and strategies guide entitled "Creating Inclusive Classrooms" obtained by The Daily Caller News Foundation. The guide also advised graduate TAs to include a diversity statement in their syllabi and ask students for their name and pronoun.
The guide urged the teaching assistants to ensure their syllabi are "written in non-sexist, gender-inclusive terms." Terms suggested included humankind and first-year student instead of traditional phrases such as freshman and mankind.
The teaching assistants were also advised to be inclusive by not assuming students have "Eurocentric name forms."
"For example, use family name rather than last name or given name versus Christian name," states the guide.
It expands further on how the teaching assistants should handle student names:
George Mason recommends that graduate TAs make sure students can pronounce each others' names, suggesting using notecards with phonetic spelling. Graduate TAs are also encouraged to ask students for the name and pronoun that agrees with their gender identity and expression.
Another term deemed as excluding others was "everyone knows" because it assumes "a shared cultural context and can function to silence or discourage students from asking questions."
But while George Mason recommends its teaching assistants use "inclusive" language, not all of the TAs plan to kowtow to political correctness.
"I won't avoid saying things like 'mankind' or 'freshman,'" a teaching assistant told The Daily Caller News Foundation. "They aren't even gendered words, kind of like 'history.' Not that I would avoid gendered words anyway."
Read The Daily Caller News Foundation article.
MORE: University of Illinois-Chicago teaches students to use 'inclusive language'
Like The College Fix on Facebook / Follow us on Twitter
IMAGE: Shutterstock