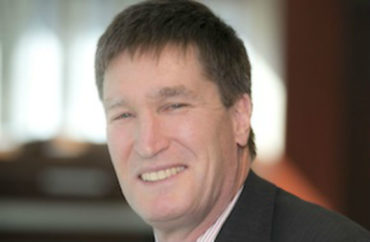 Dean refuses to give reasoning behind finding that he lacked 'clear pedagogical objective'
Paul Zwier quoted the word "nigger" in a class discussion on a racial discrimination case where the word was relevant.
When an upset student met with the law professor to complain about using the word in class, Zwier noted he himself had been called a "nigger-lover" because of his childhood friendships with black children.
As a result of these pedagogical instruments, Emory University has banned Zwier from teaching mandatory classes "before" fall 2021.
Law Dean Mary Anne Bobinski announced Zwier's fate in a letter to the community Wednesday, decreeing that he used "racially-charged, derogatory language … with students, and without a clear pedagogical objective."
Bobinski refused to share the Faculty Hearing Committee report that followed a hearing into Zwier's behavior, saying only that she adopted its recommendations while changing "the timing" of one.
The dean claimed that she and Zwier are "required to refrain" from discussing the report "outside of some narrow exceptions relating to the university's procedures or legal obligations."
MORE: Emory hosts N-word spewing rapper after punishing Zwier for using word
The law school recognizes "the ability of faculty members to make pedagogical choices that include addressing controversial topics," Bobinski claimed – just not in Zwier's case:
It is important to recognize the historical and social background of the explicit N-word and to acknowledge that the use of this racially derogatory term carries with it the potential for harm, including the disruption or destruction of an inclusive learning environment for students, whatever the motivation of the speaker. However, Emory University has not adopted a ban on the use of any particular words. The university's and the law school's commitments to the foundational principles of academic freedom mean that faculty members and students may consider and discuss controversial matters in their teaching and scholarship, even though exposure to these matters, or to specific associated words or terms, may cause distress.   Yet there are limits to these protections.
The dean gives no reasoning for why Zwier's behavior lacked "a clear pedagogical objective." All she would say is his behavior did not constitute "the use of materials for scholarly purposes appropriate to the academic context, such as class discussions, academic conferences, or meetings," thus crossing the line into "discriminatory harassment."
Zwier will keep his tenure and "may resume his research and administrative duties," Bobinski wrote, saying his return to campus was "likely" this semester. Emory previously tried to strip Zwier of tenure and fire him because he appealed his suspension.
Zwier's punishment is similar to that applied to University of Pennsylvania law professor Amy Wax for saying she was unaware of any black law students graduating in the top quarter of the class during her two decades at Penn Law.
The law school has ignored repeated requests to provide black student performance data that would contradict Wax's narrow claim. Dean Ted Ruger would only say that "black students have graduated in the top of the class at Penn Law," without defining "top" or giving a time period.
h/t Samantha Harris
MORE: Penn Law hides facts about black student performance
IMAGE: Emory Law
Like The College Fix on Facebook / Follow us on Twitter