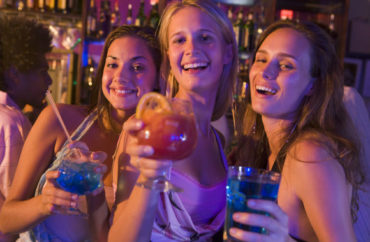 And teach women 'resistance'
As Education Secretary Betsy DeVos* considers changes to Title IX investigations, a professor in her own backyard is touting his own plan to improve college rape prevention.
George Washington University Law Prof. John Banzhaf told The College Fix he happened to be presenting his plan at a law and mental health conference in Prague last week, right before DeVos's meetings Thursday with alleged rape victims, accused students and college administrators.
It is heavy on acknowledging the role of alcohol in sexual-assault reports, but also proposes using technology to issue personal alerts when a sexual situation becomes nonconsensual.
Banzhaf's university is also tweaking its responses to disciplinary violations when they involve substance abuse, in the belief that punishment won't change chronic behaviors.
'It wasn't bad enough for the guy to be kicked out'
A tort-law expert who has successfully brought more than 100 legal actions dealing with sex discrimination, Banzhaf has been criticizing college and legal responses to campus rape for at least a year.
He previously told The Fix that a Minnesota law requiring colleges to accept anonymous reports of rape and sexual harassment was a "feel good" response to a campus rape epidemic that might not exist.
The core problem is that neither party trusts colleges to conduct credible Title IX investigations, as evidenced by the massive financial losses to colleges to resolve allegations of botched proceedings.
MORE: Trump's Department of Ed ends wild-goose chases
Banzhaf cited reported figures from United Educators, an insurance group, that the average cost of a "victim sexual assault claim" against a college is $342,000.
Federal investigations of colleges' responses are also dragging out, according to the Yale Law Journal: Sexual-violence complaints to the Office for Civil Rights jumped from nine and a 379-day average investigation in 2009, to 164 and an average 1,032 days to investigate in 2015.
The costs to colleges from federal investigations and litigation could be much higher if more alleged victims actually filed complaints, but their inaction may speak to their reluctance to get their sex partner in trouble.
"They know what the guy did was wrong, but it wasn't bad enough for the guy to be kicked out of school for," Banzhaf said.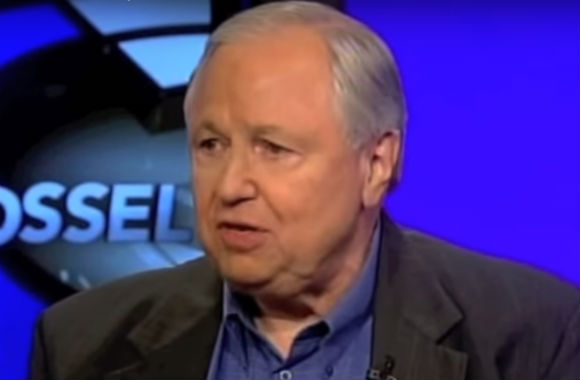 There's research on how to embolden college women so they won't be raped on campus, he said, pointing to a 12-hour "resistance" program that was tested on first-year students at three Canadian universities.
"The study found when women are threatened by rape of a stranger, they are perfectly able to scream 'stop,'" Banzhaf told The Fix. "When the person is a date or a casual acquaintance, then they don't do that."
By focusing on familiar would-be attackers, Sexual Assault Resistance Education managed to reduce reported rapes by 46 percent among the cohort who participated at the three schools.
MORE: Colleges spent $60 million to resolve rape complaints
Women who are victimized might also feel more comfortable filing civil restraining orders than making a formal complaint, he said.
"The end result is she is spared the trauma of having to testify in front of a school body, she doesn't have to get him thrown out or face her peers' reaction, and she doesn't have to face this guy over and over again," Banzhaf said.
Professional, sensitive – and impartial
A bigger challenge is getting schools to deal with alcohol's role in rape, because the federal government won't fund anti-rape programs that have alcohol components, he said.
According to the 2003 National College Women Sexual Victimization study, 43 percent of "sexual victimization incidents" involved accusers who consumed alcohol.
Colleges need to address alcohol because intoxicated victims often can't remember details or even confirm a sexual act took place, Banzhaf said, and accused students who are also intoxicated may not be able to identify their sex partner's condition at the time.
He also noted the tendency of accusers and colleges to conflate intoxication and incapacitation: "Incapacitated means she literally can't communicate, but if she talks even though she is slurring her speech, she is intoxicated and it isn't rape."
MORE: Former OCR chief tries to take down DeVos
These challenges show why colleges should not try to investigate felony allegations, he said: "Would you trust any college to handle a murder or arson investigation? No."
Yet police investigations are also not ideal, Banzhaf said, because "most campus cops are not very well trained" and they lack the "sensitivity to handle a felony involving sex."
That's why the professor advocates creating a consortium to investigate sex allegations, in which larger college members contribute more funding.
"It could hire trained sex crime investigators who have done it and who have the training," providing a professional, sensitive and most importantly impartial investigation, he said.
Banzhaf has different ideas for how women and men can protect themselves preventatively
In notes he shared with The Fix, the professor proposes an anti-rape mobile phone app with a pre-programmed list of friends who would be sent alerts of varying urgency when the user feels unsafe. The alerts would provide the user's current location.
MORE: Cheaper for colleges to 'believe the survivor' than ensure due process
To help protect men who are accused of any sexual violation, insurance companies could offer what Banzhaf terms "groper insurance."
Policyholders would pay premiums to cover legal costs associated with groping allegations, and defense lawyers who practice in the policyholder's region would be notified of the "alleged groping incident," he said in an email.
Stay in school, go to rehab
Days before Banzhaf presented his ideas in Prague, his university announced "recovery-based disciplinary alternatives" for students who might otherwise be punished for "alcohol or substance-related behavior."
The "Pathways to Recovery" program will be run through the Division of Student Affairs, and it will be open to students who know they have a substance-abuse problem and want to recover from it without leaving school.
They will participate a minimum four months and design their own programs, including "case management, life skills development, community service and academic progress requirements." If their behavior "affects the wider community," including sexual misconduct or violence, they won't be eligible.
It's not clear whether alleged rape victims who are underage and who consumed large quantities of alcohol before the sexual encounter would be eligible for the program.
Shown the announcement, Banzhaf told The Fix in an email it appeared to include such students. The program specifically blocks students who are "supplying" underage students with alcohol, not recipients, and those who commit sexual misconduct.
A university spokesperson said she did not understand The Fix's question about program eligibility for an underage student who drinks heavily – a code violation – and then makes a rape allegation.
MORE: What exactly did Candice Jackson say about '90 percent' of rape claims?
IMAGE: Shutterstock, LibertyPen/YouTube
Like The College Fix on Facebook / Follow us on Twitter