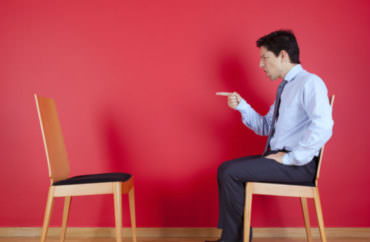 UPDATED
Second anti-male federal investigation launched last month
A Texas A&M University cadet says he was suspended following sexual misconduct charges he never got to see — because he was hospitalized.
A federal lawsuit claims "John Doe" was unable to "meaningfully defend himself" when Title IX investigators refused to reschedule a conduct meeting that would have revealed the specific accusations of his partner, with whom he had an open sexual relationship.
The university's treatment of his accuser, even during an investigation into her own alleged sexual misconduct, shows "anti-male" discrimination in Title IX enforcement at work, his attorneys believe.
"At all times, John Doe was deemed guilty," says the suit, filed in federal court in Houston. "This extreme and severe sanction was not warranted in light of the lack of evidence."
The suit is not the first to look into TAMU's alleged anti-male climate in sexual assault investigations.
The Department of Education's Office for Civil Rights opened a wide-ranging investigation of the school in 2015 following a male student's complaint that TAMU punished him because of his sex following a disputed off-campus sexual encounter with a female student. That investigation is active.
It opened another against TAMU last month in response to a complaint filed by a male student's lawyer, alleging that a student conduct panel did not give him "an equal opportunity to provide witness testimonies" and "character evidence."
The partially redacted complaint does not identify the lawyer who filed it, and says the male student was "suspended and [redacted]."
"Good young man, terrible story – they really punished him," Andrew Miltenberg, an attorney representing John Doe in the lawsuit, told The College Fix in an email Wednesday.
His other lawyer, Michelle Tuegel, told The Fix in an email Friday that neither she nor Miltenberg was involved in the complaint to OCR that spurred the new investigation.
Friends with benefits who discussed their dalliances
John Doe and "Jane Doe," both juniors at the time of the investigation, became friends in the TAMU Corps of Cadets. Their friendship became a casual sexual relationship in January 2016 when Jane "made advances" on John at a party, according to the suit.
Their relationship was not exclusive: The two talked openly about their other relationships and occasionally engaged in mutual flirtation or sexual activities. During one conversation last year, Jane asked if it was appropriate to "manipulate people through seduction," according to the suit.
The sexual relationship ceased around July 1, 2016, when a disagreement about Jane's plans to crash a friend's wedding turned into an argument. Their friendship continued until February 14, when John received a no-contact order from the university with no explanation for its grounds.
MORE: University expels disabled student after female admits she raped him
He was removed from activities in which he and Jane might cross paths, including band and his Corps of Cadet unit, "an administrative action typical for your situation" that does not "presume guilt," according to a letter John received from Col. Glenn Starnes, assistant commandant of operations and training at TAMU.
Starnes' email to John carbon copied a dozen other people, "publicizing his suspension to fellow Corps of Cadet members," according to the lawsuit. When he filed a complaint alleging that Starnes violated federal law by exposing confidential educational information about him, "he was told that the Corps of Cadet handles things 'oddly' sometimes and that there was nothing TAMU could do about it."
The no-contact order came completely unexpected to John, according to the lawsuit. Until then his communications with Jane had been "purely pleasant."
Title IX lawsuit alleges Texas A&M ran sexual-assault proceeding while accused student couldn't participate… by The College Fix on Scribd
Put on suicide watch, tried and convicted in absentia
John was still unsure of the particulars of the accusations against him during a February meeting with his attorney Tuegel and Title IX investigator Robin Shuglie, an employee in the student affairs office.
In March the Title IX office emailed John a document outlining the charges against him.
However, according to Tuegel, the charges were so vague she could not even determine the scope of the investigation.
"We did not get to review the accusations," Tuegel told The Fix in a phone call Thursday. "All of the details that add up to an investigation … they were not put in there."
The March letter scheduled a conduct meeting to take place two days later. This ran contrary to the university handbook, which pledges the school to allow three "University business days to prepare for a conference," according to the suit.
John was hospitalized for suicidal thoughts the day he received the March letter. He withdrew from classes and doctors advised he continue to undergo in-patient treatment for 45 days.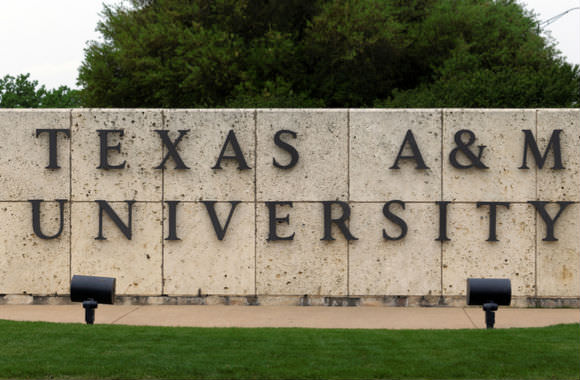 The university, after earlier refusing to reschedule the hearing, twice moved the dates: the conduct meeting to April 27, and the hearing to May 2. Neither was explicitly agreed to by Tuegel.
Dayna Ford, assistant director of student affairs, told John's attorney the new dates were firm. "We will be proceeding with [John's] case on May 2," she wrote in an email, according to the suit. "He is able to participate if he chooses, and we can facilitate his participation … via distance."
Acting on doctors' orders, John did not attend either session. When he was permitted access to a computer from in-patient treatment for the first time a week later, he learned he had been found responsible on all charges: sexual contact, sexual abuse, dating violence and "Conduct Unbecoming a Cadet."
Jane accused of sexual assault a week before – and treated mildly
According to the suit, a mutual acquaintance who testified for John made his own Title IX claim against Jane. "R.P." claimed that she "performed sexual acts on R.P., while he was intoxicated" a week before Jane's Title IX complaint.
"Despite his extreme stated [sic] of intoxication," the suit says, "R.P allegedly told Jane Doe he did not want to have any intimate or sexual contact with her, but she ignored his protests and proceeded to engage in non-consensual sexual activity."
"She was not treated like he was," Tuegel told The Fix in a phone call Thursday.
R.P. was "bullied" into divulging details of his complaint by a cadet leader who threatened to turn the investigation into a "long drawn-out process." Jane, unlike John, was permitted to attend extracurricular activities during the investigation.
The investigation ended without R.P.'s knowledge that it had started, after which the university found Jane not responsible.
John's lawsuit is seeking damages the court determines reasonable at trial to rectify harm to his "physical well-being" and psychological health.
A university spokesperson told The Fix in an email Friday that it "has no comment at this time."
MORE: Judge refuses to dismiss reverse discrimination suit by disabled student
UPDATE: One of John Doe's lawyers told The Fix Friday that his legal team wasn't involved in the complaint that launched a second OCR investigation of TAMU last month. The school also responded to a Fix request for comment Friday. The article has been amended accordingly.
Like The College Fix on Facebook / Follow us on Twitter
IMAGES: Helder Almeida/Shutterstock, Katherine Welles/Shutterstock