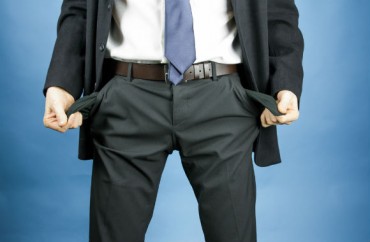 I've written twice before about the troubling legal precedent set by the 2nd U.S. Circuit Court of Appeals in what was otherwise a major victory for college students' freedom of expression, Husain v. Springer, because the court stiffed their lawyer on fees.
It was a stern warning to any lawyer who considers defending the rights of students on a pro bono basis: Take their case and you'll get the equivalent of poverty wages.
It also gave autocratic administrators, like those at the City University of New York, a huge incentive to deny students their constitutional rights. Why not? No one competent will represent them in court if that lawyer will get stiffed on fees.
What I didn't know until now was the toll it took on the attorney who defended the students.
The Queens Free Press reports that the 2nd Circuit's paltry $38,000 award to Ron McGuire – for 19 years of uncompensated work that he estimated at $750,000 – threatens to make him a sickly indigent:
McGuire, 67, who dedicated his career to representing CUNY students and others pro bono for 25 years, faced serious health issues in recent years, and looked forward to the anticipated fee award to wind down his practice to concentrate on his health and to provide funds for his retirement. Instead, because of Judge Jacobs' decision, he says he is facing poverty and ruin.
Judge Dennis Jacobs wrote a snarky dissent in Husain that claimed a major civil-rights case was a "slow-motion tantrum by children" and thus not worth the court's time, because he considered the student newspaper at the heart of the dispute "illiterate piffle."
RELATED: Here's a great way to threaten student journalism: Stiff their lawyers on fees
He was supremely annoyed that the plaintiffs didn't want big damages, just the guarantee that the school wouldn't continually trample their First Amendment rights.
As Queens Free Press says of Jacobs:
He red-baited the viewpoints of McGuire's student clients and compared them to Pol Pot, the Cambodian mass-murderer and war criminal. In his dissent he bragged that he didn't even read the majority's 44 page opinion from which he was dissenting — unheard of conduct for a federal judge.

In a Kafkaesque twist, Judge Jacobs is now the presiding judge over the 3 judge panel that slashed McGuire's award for fees by 95 percent for what McGuire says he expended on the 19 years the case was in the courts. McGuire filed a motion for Jacobs to recuse himself, but thus far Jacobs has refused to do so. Meanwhile, the same panel headed by Judge Jacobs is hearing McGuire's appeal of the reduction of legal fees and court costs. Jacobs has also denied oral argument, which is unheard of in this sort of case.
As I've previously noted, McGuire's many supporters and student-journalism activists have come out of the woodwork to defend him and explain to the court the importance of setting fee awards high enough to protect the core constitutional rights of low-income victims against well-funded ivory-tower dictators.
If Judge Jacobs remains in charge, there's a good chance they'll be paying for McGuire's health and retirement expenses, while the dismissive jurist continues to make bank off taxpayers as he screws over more low-income plaintiffs.
RELATED: Don't encourage colleges to trample on First Amendment by slashing attorney's fees, court urged
Like The College Fix on Facebook / Follow us on Twitter
IMAGE: starmaro/Shutterstock