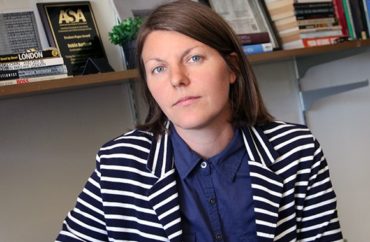 Sexism and climate change are also to blame for homes in disrepair
Homes owned by black women are falling apart from disrepair, but not due to negligence, according to a Tulane University professor.
Instead, sociologist Robin Bartram argues that the "legacy of racism" has allowed these homes to fall apart, along with "sexism," "environmental racism" and climate change.
"As a sociologist who has spent the past 10 years studying housing conditions in the U.S., I led a research team that conducted interviews with homeowners who are struggling with basic maintenance such as rotting wood siding and floors, mold, crumbling brickwork, outdated plumbing and leaking ceilings," she wrote.
These problems remain unfixed because black women have less wealth "than their white or male counterpart," Bartram wrote recently in Conversation. As a result, their homes fall into disrepair.
Climate change is also to blame, according to the Tulane professor.
"Climate change means that these problems are getting worse as a result of increased rainfall and extreme temperatures," the sociologist (pictured) wrote further in her October 11 essay. Bartram cited discriminatory practices from the 1960s and 70s, such as redlining, to explain why black women now let their homes fill with mold or why roofs are remaining damaged.
She wrote:
A lot can happen to a house in 50 years. Buildings naturally deteriorate over time, because of the combination of aging construction materials and weather. At some point, all homes need repairs and preventive maintenance.
Disrepair, Bartram wrote, is also "an issue of environmental injustice" and taxpayers through the government should fund repairs because of the government's "role in the housing discrimination that has created such racial disparities in housing conditions."
The first step, she concluded, is to recognize the problem for what it is – environmental racism.
"Recognizing disrepair as environmental racism could be one step in ensuring homes are all these things," Bartram wrote.
MORE: Professor worries new Marvel movie will promote colonial racism
IMAGE: Tulane University
Like The College Fix on Facebook / Follow us on Twitter