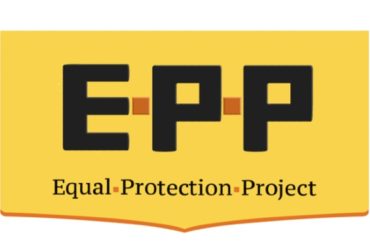 'We don't believe there is any future for this country to splinter along racial and ethnic lines,' founder said
A nonprofit legal group recently launched what it's calling the Equal Protection Project to fight racially preferential practices at universities and other institutions.
The Legal Insurrection Foundation, a nonprofit based in Rhode Island, debuted its project in February. It is "devoted to the fair treatment of all persons without regard to race or ethnicity" and opposes "equity discrimination," according to its website.
In one of its first major moves, the Equal Protection Project on March 22 filed opposition to President Joe Biden's Education Department rule rescinding campus religious protections instituted by the Trump-Pence administration.
William Jacobson, the group's director and a Cornell Law School professor, told The College Fix he started the project because the LI team has increasingly seen "open discrimination" on the basis of "race and ethnicity in the name of equity."
"Typically these programs involve benefits and payments only to 'people of color' or 'BIPOC," he said, "thereby explicitly discriminat[ing] against people who identify as 'white.'"
The group's website states "Our guiding principle is that there is no 'good' form of racism. The remedy for racism never is more racism."
The project "uniquely will serve as a force multiplier energizing the broader conservative public interest litigation world, partnering as appropriate, and serving as a clearinghouse for cases generated through its unique capabilities," a Legal Insurrection news release stated.
"We are going to investigate, educate, and even litigate when necessary," Jacobson told Fox News Channel Host Tucker Carlson in a segment in which he announced the initiative. "We are going to do something about it. We are uniquely positioned to fight this battle because of our contacts and the deep knowledge we have about related Critical Race Theory programs through our CriticalRace.org database."
As part of their efforts to combat racially preferential laws and programs, the Equal Protection Project set up a network for attorneys to register for possible case assistance.
There is "no commitment by the attorney to provide services, and there is no commitment by EPP to use such attorney," Jacobson said.
"It's more of a resource that the EPP can call upon as issues arise around the country," he told Fox News.
Since its creation last February, more than 100 attorneys have registered for the network, Jacobson told The Fix.
In general, so-called equity-based programs are often described as being antiracist. Proponents of these policies, like Ibram Kendi, argue that they are designed to support racial groups that have been affected by racism in the past, and thus promote greater social, economic and educational equity.
The only remedy to racist discrimination, "is antiracist discrimination," according to Kendi's book "How to be an Antiracist."
Jacobson said he is not convinced by this reasoning.
"Racial and ethnic discrimination is wrong no matter which group is targeted," he told The Fix. "We reject the so-called 'anti-racist' agenda vocalized by people like Ibram Kendi, which advocates current discrimination as a remedy for past discrimination."
"Non-discrimination is the remedy for past discrimination, not racial retribution against people who themselves did nothing wrong," he said.
Though Jacobson is hopeful that the Equal Protection Project will make a positive impact, he is aware of the enormous difficulties before them, he said. There is money and power "behind equity discrimination," he said, "from governments to foundations to teachers unions to school districts, multi-billions of dollars flow each year to dividing society around racial and ethnic identity groups."
However, Jacobson believes that a commitment to nondiscrimination is the only way for the country to move forward peaceably.
"We don't believe there is any future for this country to splinter along racial and ethnic lines," he said. "Through publicity, education, and when needed litigation, we hope to unite the country, not divide it."
MORE: Towards Equity' Dartmouth event introduces years-long program to implement DEI
IMAGES: Legal Insurrection
Like The College Fix on Facebook / Follow us on Twitter