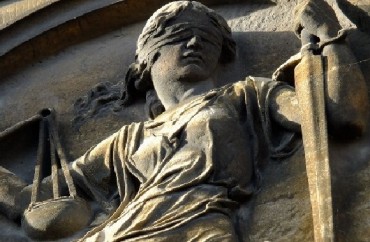 Having law enforcement involved in adjudicating campus assault claims is a key part of federal legislation that gained momentum this week with noteworthy endorsements.
The National Association of Scholars and the National District Attorneys Association have both come out in favor of the Safe Campus Act of 2015, which aims to protect the due process rights of students accused of assault or rape.
The bill comes after dozens of male students in recent years have sued their universities, alleging they were essentially railroaded by campus officials after unsubstantiated and biased sexual assault claims were lodged against them.
"The National District Attorneys Association said it supports the recently introduced Safe Campus Act, which would require police investigation of sexual assault claims before schools begin disciplinary proceedings against accused students," The Wall Street Journal reported. "The mandatory-reporting requirement would be a sea change from the current practice, as schools commonly handle allegations of sexual assault independently."
The National Association of Scholars, in an endorsement statement released Monday, noted the time is right for such legislation.
"Following federal policies for campus sexual assault, colleges have been acting as private investigators, therapists, legal counsels to the plaintiff, legal counsels to the accused, judges, and juries rolled into one," stated association President Peter Wood. "These federal policies are biased against the accused, deny due process, and fail to presume innocence until proof of guilt. The Safe Campus Act guarantees due process and protections of the rights of the accused."
RELATED: Due-process questions stump witnesses at Senate hearing on campus sexual assault
While the act is opposed by rape survivors groups due to its mandatory-reporting requirement, Rep. Matt Salmon, who co-sponsored the bill, argues "I believe the process of handling these crimes is best understood by the victim and local law enforcement."
"Congress must work to address this issue in a manner that is fair to all persons, and the involvement of our justice system in these proceedings is an excellent way to ensure that all parties' rights are protected," Salmon, an Arizona Republican, stated on his website.
Key provisions of the bill, as outlined by The Washington Post, include:
• All students involved, both those reporting an assault and those defending themselves against the charges, would have the right to hire lawyers at their own expense. Both sides could ask questions of witnesses.

• Those accused would have the right to know the charges they're facing, and see the evidence against them.

• Colleges could choose what standard of evidence to use. For several years, a federal directive has held such campus proceedings to a "preponderance of evidence" standard, less stringent than would be required in a judicial proceeding and less than many colleges had previously used.
Salmon argues it's time to make these changes, as Congress is scheduled to consider updating the nation's higher education laws.
RELATED: Male student – expelled over 'gray rape' claim – can sue college, judge rules
Like The College Fix on Facebook / Follow us on Twitter
IMAGE: .JusticeRemains/Flickr