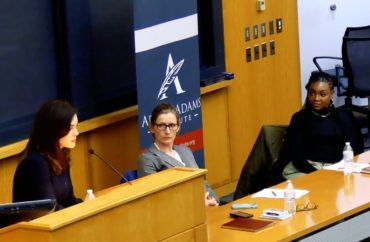 CAMBRIDGE, MASS. — To respect women, feminism should not expect them to be identical men, according to three leading female feminist thinkers.
The three authors with unorthodox views on the topic shared their thoughts on reform at a "Rethinking Feminism" panel discussion at Harvard University on Thursday.
"Is feminism still essential? Absolutely," Washington Post columnist Christine Emba said at the start of the event. "But let's get clear on what it means."
Emba, author of "Rethinking Sex: A Provocation," said that some of the women she interviewed for her book believed that imitating men, particularly through having casual sex and "fucking like a man," could overcome the divide between them.
However, Emba said, a feminism that benefits women would be one that values and respects difference.
"A true feminism is one in which women are respected as women, in their specificity," she said. "One that pushes society to make room for women, not one that asks women to change themselves to fit into its existing, destructive structures."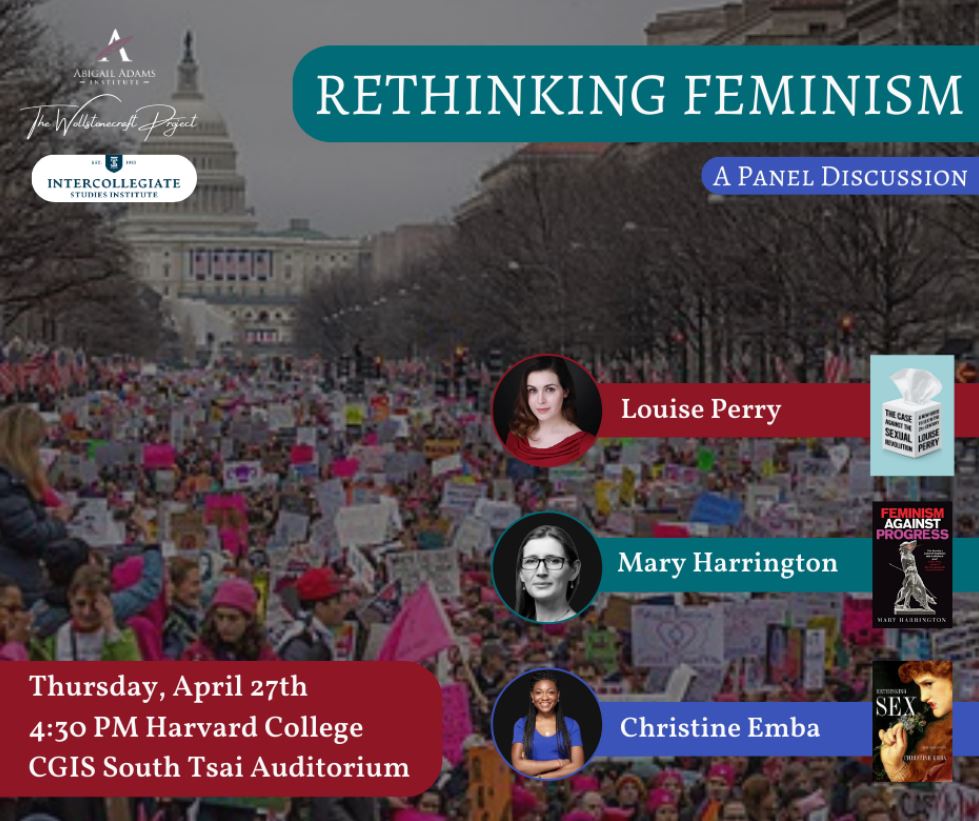 Louise Perry, author of "The Case Against the Sexual Revolution," said that the chapter title in her book that made people the most angry online was called "Men and Women are Different."
Both physical and psychological differences exist between men and women, Perry said, though this has become a "contentious" idea.
"The battle for so long," Perry said, has been "denying that there are any psychological differences between men and women."
Nonetheless, there are substantial and weighty variations between the sexes on average, Perry said.
Men have a capacity to physically overpower women that women do not have over men; women are more psychologically predisposed than men — with exceptions — to want monogamous relationships rather than casual sex with many people; and women are on average more attuned to children, she said.
"How do we make women more like men … including of course in terms of our sexuality," Perry said, referring to what feminist goals have been about "all along."
Yet Perry, echoing Emba, voiced the hope that feminism could be reformed to acknowledge both physical and psychological differences.
The third panelist and author of "Feminism Against Progress," Mary Harrington, drew inspiration from the history of much of the Western world before the industrial revolution, when both husband and wife worked in the household or on their own estates. Many pre-industrial women could integrate work such as weaving with care for small children.
Once work moved outside the home [into factories and then offices], women often had to choose between the workplace and caring for their families full-time, Harrington said.
Liberal feminism encouraged women to enter the workforce, but often at the cost of denigrating the care of children and, sometimes, motherhood itself, she said.
Even more, once women had the birth control pill and the feminist ideology that "I can do what I want with my body," Harrington said, that opened the door to normalized pornography and prostitution.
It also made it easier for women to be objectified by the market and by other people, she said.
"You can't have the liberation without the [Hugh] Hefner," she said, referring to the founder of Playboy magazine.
"When I argue for rethinking feminism, I mean pushing back against the illusion that we can be freer by using tech to flatten every embodied difference," Harrington said.
"I call out the rapidly multiplying negative consequences for normal women of seeking to abolish the cultural, legal, and political standing of biological sex," she said.
"I propose … we aim for a political resistance on all fronts against the tyranny of unisex life."
"Men and women exist," she said. "We're equal in dignity and our capacity for excellence, but we're not the same."
Her remarks were met with loud applause.
Erika Bachiochi, a fellow at the Ethics and Public Policy Center and a legal scholar, moderated the event.
Approximately two-thirds of a Harvard Law School audience walked out on an event last October with Bachiochi, who opposes abortion, speaking on the future of America "After Dobbs," The College Fix reported.
The Abigail Adams Institute sponsored the panel. The institute is "an independent scholarly enterprise interested in reviving traditional liberal arts education at Harvard," according to its website.
MORE: New book criticizes campus sexual ethic of consent
IMAGE: Abigail Adams Institute
Like The College Fix on Facebook / Follow us on Twitter