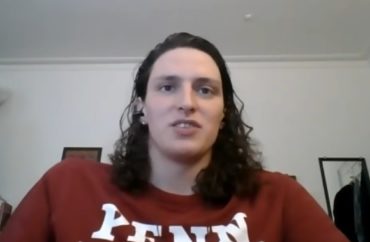 Democratic governor admitted he cannot stop the bill
Louisiana legislators passed a bill that the state's Democratic governor will allow to go into effect that forbids transgender male athletes from competing against female athletes.
Senate Bill 44 is the latest attempt to protect women's sports from domination by male athletes who take hormones and compete against females.
The "Fairness in Women's Sports Act" requires K-12 and colleges that receive state funding to designate teams for "biological females" and "biological males" with some exceptions for intramural teams or specifically designed co-ed teams. Schools cannot "disband" teams in a way that is detrimental to "students of the female biological sex."
"Athletic teams or sporting events designated for females, girls, or women shall not be open to students who are not biologically female," the bill stated.
Democratic Governor John Bel Edwards vetoed similar legislation last year, but said he would allow the bill to go into effect now, due to a veto-proof majority that could override him.
.@LouisianaGov says in a press conference he's allowing a bill targeting transgender girls and women playing sports to become law without signing it. #lalege #lagov

— Sam Karlin (@samkarlin) June 6, 2022
"Edwards vetoed a nearly identical proposal last year and lawmakers narrowly failed to override the veto," The Advocate reported.
"[T]he way I feel about the bill hasn't changed, what I say about the bill hasn't changed," the governor told reporters. "I am hopeful we can take that off the table and now start to focus on other things."
"Thankful to get to the finish line!" senator Beth Mizell, the bill's sponsor, wrote on her Facebook.
"It's incredibly simple, if you're born and your biology is a female, you play female sports. If you're born a male, then you don't play female sports," Mizell previously stated.
MORE: I'm a female student athlete. Please protect women's sports
IMAGE: Swim Swam/YouTube
Like The College Fix on Facebook / Follow us on Twitter