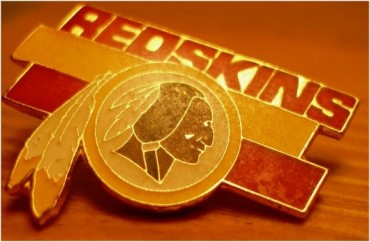 Students in Madison, Wisconsin's public schools had better think twice before wearing a (Washington) Redskins jersey or (Cleveland) Indians cap to classes this fall.
That's because the city's school board has adopted a policy which says students "cannot wear shirts, hats or other items that display the name, logo or mascot of any team that portrays a 'negative stereotype' of American Indians."
The district's dress code says a list of prohibited logos and mascots would be made available before the beginning of the school year.

The move comes some two years after Gov. Scott Walker signed a law that made it harder for the state's public schools to drop tribal nicknames. The measure was prompted by officials in a handful of Wisconsin cities who refused to part with mascots such as the Chieftains and the Indians after the state Department of Public instruction ordered them to drop the monikers. Previous state law allowed the state agency to launch a hearing into each race-based nickname with a single complaint. Current law requires a petition to trigger the hearing.

Larry Dupuis, legal director for American Civil Liberties Union of Wisconsin, said he was not pleased with the Madison school district's move. He said it limits students' free speech and seems counterproductive by stifling conversation about American Indian portrayals.

"This kind of Band-Aid doesn't fix these sorts of underlying problems," Dupuis said. "What a horrible thing to tell kids that we can't discuss these ideas, that we should avert our eyes to this."
A spokesman for the National Congress of American Indians was pleased with the policy, but State Representative Andre Jacque (R) pointed out "not all American Indians reject the mascots."
Thirty-one high schools in the state utilize Native American mascots and/or logos.
Like The College Fix on Facebook / Follow us on Twitter
IMAGE: Stephen Train/Flickr