'People like to have a say in how they're identified' … not letting them 'is a way of excluding them'
Much has been discussed over the last few years regarding people's "preferred pronouns," but have you heard about so-called "neopronouns"?
Early last year, the U.K.'s University of Bristol offered guidance on neopronouns, defined as "third-person pronouns that are not officially recognised in the language they are used in."
Neopronouns also include "emojiself pronouns" (icons which "represent gender in written and spoken conversation") as well as those for individuals whose gender "does not fit within 'the Western human binary of gender alignments.'"
A recent CNN article notes neopronouns are now commonly used by people who identify as nonbinary and transgender … or who have chosen a specific noun for themselves, such as "star" or "starself."
The University of Illinois at Urbana-Champaign's Dennis Baron (pictured), "one of the foremost experts on neopronouns and their histories," told CNN neopronouns "should be used and respected like any other pronoun."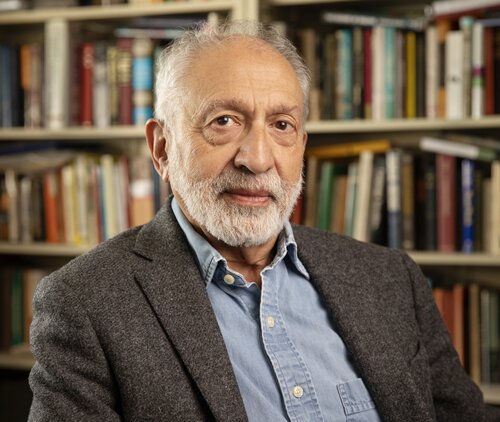 The emeritus professor of English and linguistics and author of "What's Your Pronoun?" said "People like to have a say in how they're identified. Refusing to let people self-identify is a way of excluding them."
Neopronouns, Baron continued, "expand the ways that people are able to indicate their gender identity to encompass anyone who is trans or nonbinary, as well as those who choose an altogether different term to characterize their gender."
He noted he's discovered more than 200 neopronouns, some of which date back to the 18th century.
MORE: School district adds 'they/them' pronouns to its MATH curriculum
Baron said current antipathy to neopronouns "likely stems from their use by nonbinary and trans people," who have, CNN claims, been "under attack" via state legislation restricting "gender affirming" medical procedures and forbidding them to play on sports teams not aligned with their birth sex.
Neopronouns are ultimately a "reflection of (someone's) personal identity," according to the Human Rights Campaign, and thus the "number and types of neopronouns a person may use (are) limitless."…

Leaf, sun, star — nounself pronouns are neopronouns that use nature and other inspirations as nonbinary or genderless descriptors […] For someone who uses the nounself pronoun "leaf," that may look like: "I hope leaf knows how proud we are that leaf is getting to know leafself better!" or "Leaf arrived at the coffee shop before me; I was mortified to have been late to meet leaf."

In a 2016 paper on the emerging pronouns, Danish linguist Ehm Hjorth Miltersen wrote that nounself pronouns offer a way for people to establish identity beyond just gender. By finding one's desired nounself pronouns, one can "can construct new ways to identify and be perceived by others that are more coordinate with complex and diverse identities."
Miltersen added that "some critics" of neopronouns say they're "silly" and "make it harder for transgender and nonbinary people to be taken seriously."
But Professor Baron said that "all words, in any language, were 'invented' at one point."
MORE: Professor changes preferred pronouns to 'hilarious/handsome/homosexual'
IMAGES: Yanishevska/Shutterstock.com/U. Illinois
Like The College Fix on Facebook / Follow us on Twitter