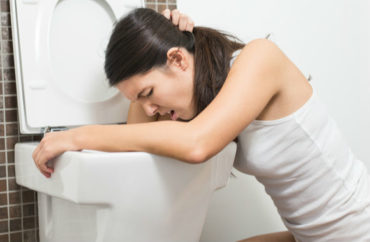 Made up rape to get sympathy from her ex?
The University of Oregon already lost in state court for suspending a student accused of rape without letting him respond to evidence and an expert opinion, and not documenting interviews with his accuser.
Now "John Doe" is taking the university to federal court to obtain damages for emotional distress, harm to his academics and reputation, and attorney's fees stretching back to UO's investigation.
The Daily Emerald reports that Doe's new lawsuit said "Jane Roe" texted him "asking for help because she was worried she might choke on her own vomit," but she later "accused him of groping and kissing her while she was passed out drunk in his dorm room."
Doe said he wasn't sexually interested in Doe because he thought she had herpes. He told investigators she was seeking attention from her ex-boyfriend, whom she texted later that night: "Just for documentation, can you make it known I was almost raped tonight?"
MORE: Fraternity members save drunk girl from dying, get punished for it
A Lane County Circuit Court judge overturned Doe's suspension in December, saying Title IX investigator Carol Millie violated UO policy in her handling of the investigation, and UO's appeal was denied in May:
A central issue to the student conduct investigation was a screenshot of iMessages between John Doe and Jane Roe the day after the alleged assault, in which John Doe appears to apologize for his behavior the night before.

Jane Roe says she deleted the original messages from her phone, and John Doe had an expert witness testify that it is impossible to determine the authenticity of screenshotted iMessages, because they can be manipulated by changing contact names and phone time settings.
Now Doe is seeking damages from the Title IX investigator, student conduct director and former vice president for student life.
The federal lawsuit says UO wanted to "reach a predetermined outcome" because it was afraid of "recent national and local attention focusing on the treatment of sexual assault complaints on college campuses."
MORE: UO drops charges against student for lame sex joke
UO's history with rape accusations may explain its investigation of Doe.
It paid $800,000 and a full ride to one accuser who said officials showed "deliberate indifference" by recruiting basketball players to UO with serious misconduct records, who allegedly took turns raping her.
Before the settlement, the university controversially accessed her therapy records to defend itself, which the Student Press Law Center said was probably legal because the accuser claimed emotional distress and the records were "relevant to the emotional state of the plaintiff."
Read the lawsuit and the story.
MORE: UO pays rape accuser $800,000 and a full ride so it can move on
Like The College Fix on Facebook / Follow us on Twitter
IMAGE: LarsZ/Shutterstock
Like The College Fix on Facebook / Follow us on Twitter