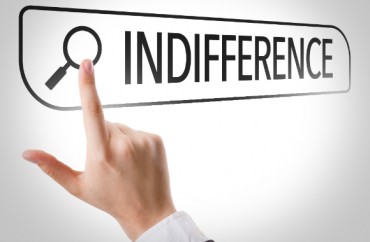 Male students can suffer from gender discrimination too, a federal judge ruled in letting a Title IX lawsuit proceed against Northwestern University.
The Daily Northwestern reports that the unnamed medical student is accusing the school of "deliberate indifference" and retaliation against him when he filed a complaint against a microbiology and pathology professor:
The professor began sexually harassing the student within three months of his July 2007 enrollment in the program, according to the suit. The professor allegedly started "making suggestive comments" about the student's physical appearance and "ogling" him. At a 2010 off-campus retreat, the professor allegedly invited the student back to his room so he could cut his hair. The suit also claims that the professor asked the student's peers about the student's sexual orientation.
Ask yourself if this sounds like the (non)action a university would take if a female student had complained:
In November 2012, the student reported the harassment to his adviser, who reported it to Joan Slavin, the University's Title IX coordinator, according to the suit. The adviser was later told NU would not follow up on the harassment claim because it had happened two years prior. Under Title IX, complaints must be filed within 180 days of the alleged violation.
If Slavin's name sounds familiar to you, it's because she's also mentioned in an earlier Title IX lawsuit brought by a philosophy professor who accused the school of a "flawed and one-sided" investigation into allegations that he sexually assaulted a student, and accused Slavin herself of defamation.
The judge in the medical school case said the male student had sufficiently alleged that "failing to graduate on time, exclusion from educational events, and reputational harm within the department, taken together," are "adverse" enough to "deter a reasonable student from filing a sexual harassment claim":
She said the student could move forward with claims for gender-based discrimination, saying his allegations "sufficiently connect Northwestern's initial refusal to investigate with (the student's) gender."
Read the story.
RELATED: Northwestern Professor Cites Title IX In Suit Targeting School Over Sex Allegations
RELATED: Northwestern's Laura Kipnis beats Title IX claims over essay on 'sexual paranoia'
Like The College Fix on Facebook / Follow us on Twitter
IMAGE: Shutterstock