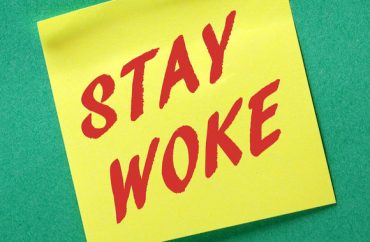 The University of Pittsburgh is requiring all incoming freshman to take a new course on "anti-racism" titled "Anti-Black Racism: History, Ideology, and Resistance."
The one-credit, 14-week "asynchronous" course is "designed to inform us all about Black history and culture, about the multiple forms of anti-Black racism, and about how we can be anti-racist," according to Provost and Senior Vice Chancellor Ann Cudd.
Cudd added the course is a "deposit" on Pitt's commitment to "transform" the university and society at large.
The class was developed by a committee of faculty and students led by Yolanda Covington-Ward, chair of the Department of Africana Studies. According to her faculty page, Covington-Ward's research interests "revolve around the relationship between social connections, interpersonal interactions, and group identities, and how they impact and are impacted by physical bodies."
As noted by Pittwire, the course
[…] will be centered around three key areas: the roots, ideology and resistance to anti-Black racism. The semester will begin with an exploration of the beginnings of anti-Black racism tying it to African history, the history of slavery and the Transatlantic Slave Trade. Then, students will discuss the ideology of anti-Black racism and how it connects with the idea of racial hierarchies. The semester will also highlight the theme of resistance and look at strategies that Black activists and their allies have utilized to create a more just and equitable society.
The headline of Pittwire's piece says the course "aims to inspire paths of scholarly activism."
"Anti-Black Racism: History, Ideology, and Resistance's" objectives and outcomes include:
— Articulate and critically examine personal beliefs and opinions about race, antiracism and antiblackness and describe the weight these beliefs and opinions carry

— Identify historical and current structures of power, privilege, and inequality that are rooted in Anti-Black racism …

— Students will leave the course with an introduction to the Black radical tradition, resistance to Anti-Black racism, and strategies to be anti-racist in everyday life.
The mandatory course jumps right in on week one with "Race as a construct/concept/Critical race theory," with later weeks devoted to "Racial capitalism/disinvestment in Black communities/housing" (week 10), "Formal Schooling and Anti-Blackness" (week 11), and "How to be Anti-Racist" (week 13).
During week 7, students will attend at least one "synchronous" activity chosen from "virtual performances and creative sessions" led by the Center of African American Poetry and Poetics.
The course will be graded "satisfactory/non-credit."
Read the Pittwire article and course description.
MORE: Professor: 'Fat-phobia is rooted in anti-Blackness'
MORE: Princeton faculty accuse school of rampant 'anti-blackness'
IMAGE: Thinglass / Shutterstock.com
Like The College Fix on Facebook / Follow us on Twitter