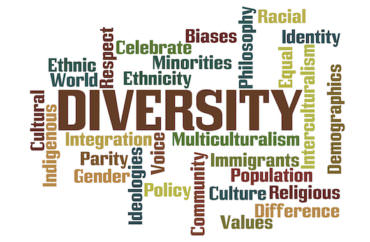 Event is part of school's 'diversity and inclusion programming'
A Catholic university recently hosted a racially-tailored lunch meant to highlight the "social injustices for Black and Latino males" in the Milwaukee Area.
Marquette University, a Jesuit-run school located in Milwaukee, earlier this week gave a "Black Male Appreciation Luncheon" on its campus, an event upon which the school refused to comment in spite of multiple inquires from The College Fix.
The luncheon, hosted on Oct. 16, was part of the series of "Diversity and Inclusion Programming and Events." The series is "designed to promote the richness of diversity and inclusion, highlighting the intersections of multiple social and cultural identities while promoting awareness of social justice issues," according to the events calendar.
The Black Male Appreciation Luncheon was sponsored by the Center for Intercultural Engagement. The keynote speaker was listed as Samuel Lee Coleman, the chief of staff to Milwaukee's Common Council President. According to the event website, "the Black Male Appreciation Luncheon is an event designed to acknowledge the status of African American male youth by addressing the following questions: 'Where have we been? & Where are we going?'" Coleman was slated to discuss the "status of African American men both locally and nationally."
Reached via Facebook message, Coleman elaborated on the event, telling The College Fix that "The focus of my talk will be rooted in equity and the analysis of the conditions that exist that produce/maintain social injustices for Black and Latino males in Milwaukee. I will talk practical and proven solutions and strategies for improving the trajectories for Black and Latino youth and young adults."
"Specifically," Coleman continued, "I anticipate those in attendance will be motivated by my asset-based message and have a sharpened frame of reference for the ways in which Black males and their experiences are perceived," Coleman continued. "This event will be particularly important for those in academic programs or professional fields that serve social-economically vulnerable residents in Milwaukee."
The Fix inquired about the event multiple times via email and phone to the Office of Intercultural Engagement and the LGBTQ Center at Marquette, but did not receive a response in time for publication. Inquires to Marquette's media relations were also not returned.
The Office of Intercultural Engagement states that their primary focus is to "enhance the overall quality of the Marquette experience of underrepresented and diverse students by supporting, facilitating, and promoting academic, social, cultural, and personal success."
The office is made up of two centers, the Center for Intercultural Engagement and the LGBTQ+ Resource Center, which both "provide supplemental resources to support student development and growth in the areas of leadership education and training, social justice education, student advocacy, retention and mentoring programs, community outreach, and diversity celebration."
Other upcoming programs include a "DREAMers Discussion Group," "Latinas Unidas," a "Trans and Gender-Diverse Support and Discussion Group" and an "LGBTQ+ and Allies Community Lunch."
MORE: University of San Francisco to host blacks-only student orientation
IMAGE: Shutterstock
Like The College Fix on Facebook / Follow us on Twitter