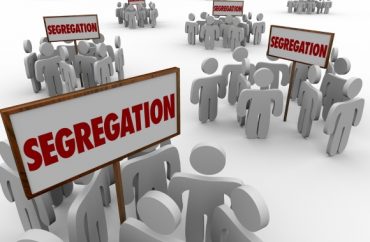 Housing program follows recommendations from working group
A Massachusetts women's liberal arts college started offering students racially exclusive housing this year, following recommendations from the Residential Experience Working Group.
Students don't have to be a member of that race to live there, however, according to a spokesperson. In fact, the college doesn't even ask what race applicants are.
Smith College appears to be trying to have its cake and eat it too, offering race-based "affinity housing" options without explicitly keeping out students who do not match the listed race of the housing community.
The board of trustees approved the working group's recommendations a year ago. One of them said Smith should expand beyond the "limited" affinity housing it already offers, which is not based on protected traits such as race.
Other recommendations included a formal student mentorship program for upperclassmen to mentor underclassmen, and improved conflict resolution.
The affinity-housing recommendation was based on survey responses, which showed that 86 percent of students supported "the idea of Smith offering expanded affinity housing as an option for some students, especially students of color." The first two houses are for black students and "students of color."
What those terms might mean is anyone's guess. The Smith spokesperson said the college does not define them.
A civil rights organization that fights against racial discrimination isn't buying the administration's claim that race-based affinity housing does not discriminate by race.
"That is pretty blatant racial housing," Michael Meyers of the New York Civil Rights Coalition told The Fix.
Calling the practice "sheer subterfuge," Meyers said that this was the school's "way of getting around civil rights laws which the federal government in recent years has been loathe to contest much less do anything affirmatively to either prohibit or to 'integrate.'"
Racial affinity housing…for everyone
The new affinity housing options were publicized last month by an anonymous Twitter account purporting to be a Smith College "insider."
"The message is loud and clear: skin color dictates common attitudes, likes, interests and culture," said the account. "Most people call this racism. Smith College calls it 'progress.'"
The houses opened in September, with one for "black-identified" students and the other for "students of color," the account said.
Director of Media Relations Stacey Schmeidel told The Fix that Smith, like many other colleges, "offers affinity housing options to students who wish to live together in an intentional community guided by shared values, goals and activities."
She confirmed that the race-based houses opened in the 2019-20 academic year as part of a two-year pilot program to "cultivate and foster a sense of belonging for … students of color and Black students."
But while they were set aside for those specific demographics, the housing applications do not ask students for their race, nor do they require students to be a certain race, Schmeidel said.
Asked to define "students of color," she wrote:
Any sophomore, junior or senior currently living on campus may apply to and be considered for affinity housing at Smith College. Applications neither request nor are judged by a student's racial or ethnic identity. In accordance with federal and state law, housing at Smith College does not discriminate based on race, color or national origin.
Hoping the wrong race doesn't apply
When the working group suggested race-based affinity housing, it cited several existing houses offered to students, including the "French speaking community" and "substance-free housing."
Shared-interest housing is "NOT the same as race-based housing, where the college designates rooms or sections of dorms or entire dorms for students 'of color,'" the NYCRC's Meyers told The Fix.
When schools set up race-based housing, they'll add a caveat that it's open to all students regardless of race, said the former longtime NAACP official.
"Then the college sits back and HOPES no students of the 'wrong' race or skin color applies for race-based houses/dorms," he said.
Meyers' group has previously challenged segregated offerings or treatment by race, including campus housing, courses and disciplinary infractions.
Colleges are trusting in white guilt to let them offer de facto racially exclusive housing without running afoul of the law, Meyers explained:
In usually all such circumstances students who are not of color give students of color a pass–and they will not apply for these racial spaces–out of "solidarity" with students of color who think and say that they prefer race-based dorms and housing as necessary and appropriate to their "survival" on a predominantly white campus.
College explanations of the propriety of race-based affinity housing are "flagrant attempts at ignoring or defying civil rights laws that disfavor or prohibit college-based/owned housing for students based on their skin color preferences or skin color designation," Meyers said.
The "racial idiocy" of this practice "is based on paternalism," he continued, citing a 1968 situation at Antioch College where the school "accept[ed] the 'felt needs' of minority students to live separately and apart from whites."
"Such housing would neither be possible nor defensible if students 'excluded' from such housing were to challenge the race-based housing," Meyers said.
MORE: Criticisms mount against UConn's dorm wing for black males
MORE: Civil rights group blasts racially segregated course offerings
IMAGE: iQoncept / Shutterstock.com
Like The College Fix on Facebook / Follow us on Twitter