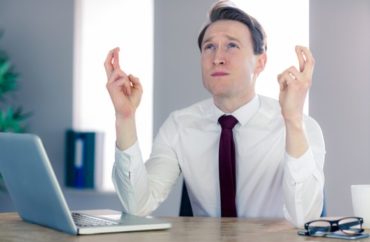 'Ridicule' law only applies to advertisements
The University of Connecticut could be on the hook legally for arresting students under a World War I-era state law that is likely unconstitutional.
Lawyers and legal scholars – including one of UConn's own law professors – have been sounding the alarm about the "ridicule" law, and the university's enthusiasm for it, ever since UConn police arrested two white students for shouting racial epithets in a university-owned parking lot.
"Leaders of public universities who pursue student conduct charges arising from speech protected by the First Amendment, let alone arrests pursuant to inapplicable criminal statutes, should be concerned not only for the liability of the institution, but the personal liability of the officers and administrators who effectuated the arrest," Adam Steinbaugh of the Foundation for Individual Rights in Education told The College Fix.
UCLA Law Prof. Eugene Volokh, a First Amendment expert, published something of an exposé on the law last year, arguing that prosecutors were not even using it for its stated purpose: regulating advertising.
After the arrests, he renewed his criticism in a New York Daily News op-ed. "Whatever stunt the students were pulling, it wasn't an 'advertisement'" as required under Connecticut General Statutes Section 53-37.
"Connecticut police and prosecutors must, above all, follow the law: both the First Amendment and Connecticut's own state statutes," Volokh wrote, adding that if the students "move to dismiss the charges against them, they should win."
MORE: UMich dumps bias response team permanently to settle suit
The university has backpedaled somewhat since President Thomas Katsouleas praised "the university's collective effort in responding to this incident, especially the hard work of the UConn Police Department," which reviewed extensive video and data surveillance for 11 days to identify the suspects.
Katsouleas released a statement that said arresting students for crude speech supports "our core values to pursue accountability, through due process, for an egregious assault on our community that has caused considerable harm."
Asked about the likely unconstitutionality of the 53-37 statute, UConn spokesperson Stephanie Reitz used more restrained language than Katsouleas.
The law "was enacted by the Connecticut legislature and remains a valid law to this date," and police "are obligated to investigate potential criminal matters and present the results of their investigations to the chief prosecuting official," Reitz told The Fix.
That person then "determines whether there is probable cause to charge an individual with violations of existing law," and a judge must then approve an arrest warrant, she said. "That process was followed in this case."
Could get 'Book of Mormon' cast arrested
On Oct. 12, Jarred Karal and Ryan Mucaj were playing a game as they walked in which they yelled inappropriate words out loud. After yelling "penis" the two switched to a racial epithet, according to the Hartford Courant.
They were overheard by someone in the apartment complex through which they were passing, who called the police. Police reports obtained by The Daily Campus say officers reviewed a viral video showing the students walking through the complex. The duo was subsequently arrested.
The law they were charged under reads: "Any person who, by his advertisement, ridicules or holds up to contempt any person or class of persons, on account of the creed, religion, color, denomination, nationality or race of such person or class of persons, shall be guilty of a class D misdemeanor."
That is the lowest class of misdemeanors in the state, "punishable by up to 30 days in jail and a fine of up to $250," according to legal publisher Nolo.
MORE: UConn students demand speech codes, mandatory hate crime course
The law is so unconstitutionally vague, UConn Law Prof. Douglas Spencer told the Courant, that it could have opened the cast of "The Book of Mormon" to criminal liability when the Mormon-mocking musical performed in Hartford.
In a similar vein, Reason editor at large Nick Gillespie argued that the law could be used to ban the animated sitcom Family Guy because the show "routinely mocks Islam, Catholicism, Christianity, transgender people, heterosexuals, old people—you name it."
Some Republican state lawmakers are skeptical of the statute as well.
Rep. Arthur O'Neill underscored to the Courant that the law came about during World War I, "when laws trended in the direction of restricting freedom of speech that today might very well be considered unconstitutional." State Sen. John Kissel said the students' behavior was "stupid" but "I just can't see using limited state resources to put someone in jail for this."
'A public college administrator or police officer will not retain qualified immunity'
The rarely enforced law was "intended to address advertisements for businesses, not every use of derogatory language," FIRE's Steinbaugh wrote in a blog post last week. It dates to 1917, and neither trial nor appeals court has ever undertaken a "substantive analysis" of its constitutionality.
UCLA's Volokh wrote in his analysis of the law last year that he had "found no prosecutions for advertisements that ridicule people based on race or religion—not for commercial advertisements (which in any event would be pretty bad for business these days) and not for political advertisements."
His search revealed that "prosecutors have averaged a bit over one conviction per year" from 2006 to 2016, and four prosecutions in 2017, two of which were still pending at that year's end.
"Why it is rarely enforced?" wrote Steinbaugh, the director of FIRE's Individual Rights Defense Program, in his blog post. "Because it is plainly unconstitutional. The use of racially-derogatory language — without more — is protected by the First Amendment."
In a letter penned to President Katsouleas last week, Steinbaugh made the legal stakes crystal clear: "a public college administrator or police officer who violates clearly established law—as here—will not retain qualified immunity and can be held personally responsible for monetary damages for violating First Amendment rights."
MORE: U. Iowa officials personally liable for ignoring First Amendment
Qualified immunity refers to a judicial doctrine that protects government actors from personal liability if the precedent they violated was not "clearly established" by the courts at the time. A federal judge recently revoked qualified immunity from University of Iowa officials for discriminating against religious student groups in university recognition.
"There is no question that the word used by Karal and Mucaj is offensive; indeed, the point of the 'dare' is to use offensive language," Steinbaugh wrote, yet "the word does not categorically place its speaker outside of the protection of the First Amendment."
Any reasonable officer that read the law would know that it is both inapplicable in this context and unconstitutional, Steinbaugh continued.
Even if no arrest had been made, the university's "lengthy investigation, coupled with its refusal to clarify to reporters whether it might pursue disciplinary action against the students involved," infringes on the First Amendment, he wrote. That's because it would chill the speech of someone with "ordinary firmness" from exercising their free speech rights in the future.
Former NAACP official says it's not a time 'for criminal retribution'
Defense attorney Scott Greenfield tweeted that Connecticut was "[p]rosecuting the 'hate' without the 'crime,' that thing that could never happen in America."
He told The Fix in an email that a civil rights lawsuit against UConn was possible, "but whether it's viable depends on what happens in the criminal case. Until then, it would be foolish to assume a series of outcomes that are unknown."
Defense lawyer Ken White of the popular legal blog Popehat tweeted that he was "[s]truggling to see" how the law could be constitutional. He declined an interview with The Fix.
Michael Meyers, formerly a longtime NAACP official, had a different reaction to the arrest of the two students.
In his letter to President Katsouleas, the current president of the New York Civil Rights Coalition said that after the use of racial epithets, it is "a time for reflection and discussion, not for criminal retribution or punishment from campus authorities or administrative tribunals."
Meyers told Katsouleas he had served as assistant executive director of the NAACP for 10 years. He concluded:
There are other, more sensible courses for you to pursue—such as fulfilling the very purpose of the university—EDUCATION, not indoctrination, not censorship, not punishment for students who know no better or who seek to push the envelope of common parlance and discourse or who seek to examine and rebut racial idiocy and related insanities with plain, unvarnished language.
MORE: ACLU, NAACP demand mandatory antiracism course at UConn
IMAGE: wavebreakmedia/Shutterstock
Like The College Fix on Facebook / Follow us on Twitter