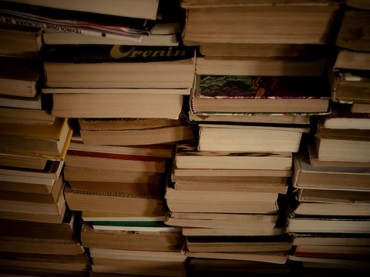 UPDATED
California State University-Fullerton's Alain Bourget was threatened "with discipline as serious as dismissal" after he taught a course with his preferred texts instead of that mandated by his department.
That required text is co-written by his (math) department chairs and costs $180.
"I didn't gain anything from doing this," Bourget says. "I knew it would cause me trouble in the department, (but) I feel completely dishonest trying to sell a book I don't believe in."
The Orange County Register reports:
Bourget's matter highlights several touchy subjects in higher education: academic freedom, the ethics of professors assigning their own texts and soaring textbook prices.

The school formed a committee to hear Bourget's concerns but it did not reach a consensus on a textbook change. Bourget taught with the books he wanted in the following semester.

Bourget's attempts to persuade his superiors to allow him to use other texts proved futile. In October 2013, Goode told Bourget he had to use the Goode-Annin book, citing a decision made in a 1984 math department meeting, Bourget said.
RELATED: College had 'no idea' it was hiding textbook prices from students in violation of federal law
In November 2013, the university assembled a committee to discuss Bourget's concerns with the Goode-Annin book. No consensus was reached, so no changes were made to department policies, according to Bourget's reprimand letter. Bourget was to continue using the Goode-Annin textbook.

In spring 2014, Bourget used his preferred teaching materials instead. He was written up and school officials banned him from teaching the linear algebra class.

"You acted contrary to department policy when you did not use the single assigned textbook for MATH 250B sections," the school reprimand states.
The American Association of University Professors says that professors have the "freedom to teach" which includes deciding on course materials without interference from administration.
However, "with a multi-section course," AAUP's Craig R. Vasey continues, "the individual (faculty member) would have to work with the other people … to make the best decision together on what those materials would be."
Professor Mahamood M. Hassan, who's representing Bourget at a hearing this Friday, says "'power and greed' are at play in the textbook matter."
Hassan noted that the authors of the book — the math department chairs — get royalties from sales of the book.
UPDATE (Oct. 24): The college is standing by the $180 text "for academic reasons, not money."
"The grievance hearing ended Friday with no decision. The three-member faculty panel is expected to report a decision on Bourget's case by Nov 6," The Orange County Register reports.
h/t Gary Fouse
RELATED: College textbooks: Costs have increased over 1,000% since 1977
Like The College Fix on Facebook / Follow us on Twitter
IMAGE: Andrei D40/Flickr