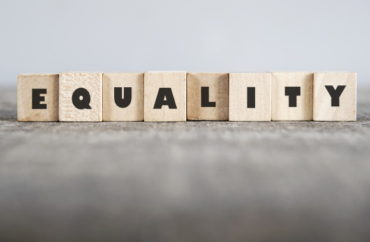 The mantra of Diversity, Equity and Inclusion, or DEI, has become increasingly dominant in higher education, but two professors have created an alternative to DEI called "Merit, Fairness and Equality," or "MFE."
MFE would evaluate university applicants based on their merit and qualifications alone, and treat them as individuals, rather than as members of a group, like DEI does, the two professors told The College Fix in email interviews.
Professor Dorian Abbot of the University of Chicago and Professor Iván Marinovic of Stanford University, both tenured, have together created this alternative framework, which has, according to Abbot, "not been enthusiastically received by DEI officers all over the country."
In fact, Abbot was recently disinvited from giving a prestigious guest lecture at MIT in part because of backlash over a recent op-ed he co-authored with Marinovic in Newsweek headlined "The Diversity Problem on Campus," which touted their Merit, Fairness and Equality proposal.
MFE is about university applicants being treated as individuals, and making it so they are "evaluated through a rigorous and unbiased process based on their merit and qualifications alone," Abbot told The Fix.
This is in contrast to DEI, which, according to Marinovic, is an ideology that views American society, its culture, and institutions, as endemically racist and sexist.
Abbot said the main appeal of DEI is that it is supposed to be about "justice," and it is "good for us to be concerned about justice." But, he said, "Twitter posturing and writing DEI manifestos at elite universities really isn't helping justice, and is doing serious damage to the institutions."
Abbot instead suggests working for justice in concrete, positive ways — such as aiding a soup
kitchen, helping the homeless, or volunteering in other ways to help local communities.
Abbot said it is difficult to say whether or not MFE will gain traction eventually, but if it does, it will likely be on a "decadal timescale."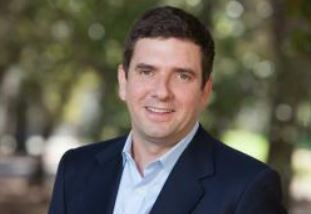 Marinovic (pictured) said if MFE does not gain traction, then it is likely that academia in the United States will become less competitive, and ultimately, will lose some of its talent to other industries and other countries.
The professors said if current DEI-like trends continue, then employers and consumers will "quickly adjust their perception of the value of a university degree."
Marinovic said there are already many signs of quality erosion in college degrees. He cited grade inflation, politicization of the curriculum, subversion of hiring and admission standards, and lack of replicability of research, particularly in the social sciences.
Marinovic predicts that if the universities don't change direction then "the demand of elite universities in the USA will decrease significantly over time, as the public begins to understand the extent of the quality problem."
According to a recent Pew Research poll, 74 percent of Americans believe only qualifications should be taken into account during hiring and promotion, even if that results in less diversity.
"I think that number may increase over time as the distortions and biases of the new regime become more apparent to the American people," Marinovic told The Fix.
That "new regime," Marinovic said, is the DEI dogma that "explicitly discriminates against people based on their innate characteristics," such as race and gender.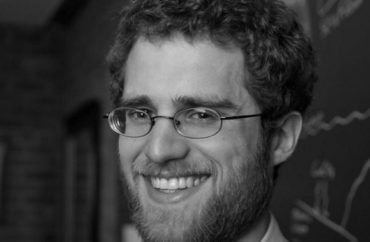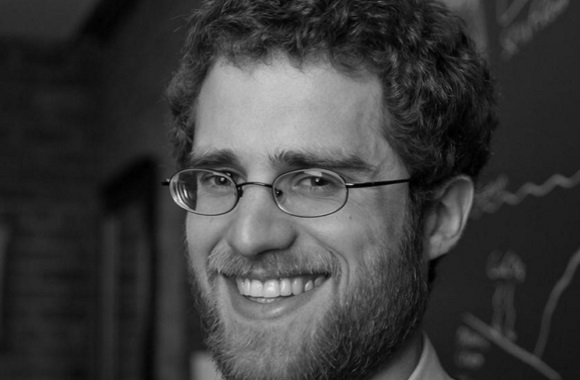 Abbot (pictured) said the 74 percent figure has been stable for a while, and he does not expect it to change any time soon because "fairness is a deep-rooted aspect of the American psyche."
But it's an uphill battle. For his part, in addition to MIT canceling his prestigious guest lecture, Abbot faced calls for his termination last year at the University of Chicago.
It began in Fall 2020 after Abbot made the argument for treating each person as an individual worthy of dignity and respect, especially in an academic context, which, according to Abbot, means "giving everyone a fair and equal opportunity when they apply for a position, as well as allowing them to express their opinions openly, even when you disagree with them."
This sentiment led to attacks and a Twitter mob. Then in late August 2021, before he was officially canceled by MIT, activists developed a strategy to prevent him from being invited to science seminars, and then coordinated speakers to replace him.
Despite this, Abbot said he will not give up and find another profession outside of higher education.
"Everything is downstream of the academy," Abbot said. "I consider it a moral duty to
work for fairness and equality at the cultural source of many of the bad ideas that have been damaging our society."
Marinovic also said he has no intention of giving up the fight. He was born and raised in Chile, and said he is grateful to the United States and Stanford for the opportunities they have given him.
"I feel some responsibility to preserve this legacy," Marinovic told The College Fix. "In particular, I would like my children to experience the true university rather than this politicized version of it."
Marinovic said that, fortunately, there are still many "intellectually healthy pockets" in academia.
"I hope they will overcome the nihilistic attacks they are facing right now," Marinovic said.
Marinovic and Abbot said that for other professors who agree with them, speaking out is a risk, especially for those not protected by tenure as they are.
"Speaking out is a risk, but so is not speaking out, especially for your children. Think through the cost-benefit analysis carefully," Abbot told The Fix.
Marinovic said he does not think silence should be an option for someone who does enjoy the protections of tenure as they do.
Marinovic quoted a poem by French pastor Martin Niemöller, known as an outspoken foe of Adolf Hitler and the Nazis, despite his vehement nationalism:
"First they came for the socialists, and I did not speak out — because I was not a socialist. Then they came for the trade unionists, and I did not speak out — because I was not a trade unionist. Then they came for the Jews, and I did not speak out — because I was not a Jew. Then they came for me—and there was no one left to speak for me."
The two professors met at a "classical liberalism seminar" at Stanford organized by Marinovic.
"It's a completely free space where faculty can explore intellectual ideas without fear of retaliation for wrong-think," Abbot told The Fix.
Marinovic, whose idea it was to write the op-ed, said that when he read about the problems Abbot encountered at the University of Chicago, he could not believe it.
"Here was a person feeding the homeless and teaching people in jail," Marinovic told The Fix. "He was concerned about his own biases and willing to subject himself to the Implicit Bias Test in order to overcome those biases."
Marinovic also said he could not believe that Abbot, despite his strong academic credentials, was attacked by students and colleagues at the University of Chicago for voicing a "reasonable idea" that admissions should be based on merit rather than gender or race.
He said Abbot's case at the University of Chicago illustrates the "totalitarian environment" on campuses today.
"The range of ideas that one can voice without fear of retribution has shrunk significantly," Marinovic told The Fix. "This will surely affect the depth and relevance of academic work."
Abbot said some percentage of people are not going to be reached on the issues surrounding DEI, but that it's important to focus on people of "good will" who are open to reason.
Abbot encourages others to demand that the universities they pay for, both public and private, make evaluations based on merit.
"Legislators can hold public university presidents accountable and boards of trustees can hold private university presidents accountable," Abbot told The Fix. "Donors can make it clear that their donations are dependent on merit evaluations."
Abbot is an associate professor of geophysics and Marinovic is an associate professor of accounting.
MORE: MIT cancels science lecture by professor, a DEI critic, after cancel culture campaign
IMAGE: Kunst Bilder / Shutterstock
Like The College Fix on Facebook / Follow us on Twitter