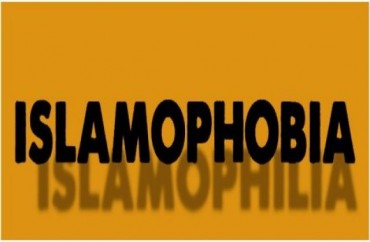 The University of Michigan's Juan Cole has a rather interesting take on Dylann Roof's murders of nine people in Charleston, South Carolina.
He says Roof's "manifesto" shows that the "same hatemongers helped whip Norwegian white supremacist and terrorist Anders Brevik into a homocidal fever pitch" are also responsible for the 21 year-old's killings.
These include "the Geert Wilders and Marine LePens in Europe, for which Daniel Pipes, and Pamela Geller, and the whole Islamophobic network are cheerleaders and enablers."
Where would he have found allegations that white Europeans are being victimized by immigrants? Here is what I wrote about Anders Breivik:

"Breivik's passions were whipped up, according to his diary, by reading anti-Muslim hatemongers such as Robert Spencer, Pamela Geller and Daniel Pipes (whose "Campus Watch" is an Israeli settler-oriented attempt to deny tenure to American academics critical of Israel's oppression of the stateless Palestinians, and to harass more senior professors with character assassination)."

It was apparently similar writings and web sites that made Roof "completely racially aware."

Unhinged millionaires and bigoted gadflies have a network funded by tens of millions of dollars. It is aimed at disenfranchising Muslim Europeans and Muslim-Americans and putting them under social pressure.

Ironically, some groups connected to the Islamophic Network are, like Geller and Pipes, Jewish. But their anti-immigrant, anti-Arab and anti-Muslim rhetoric backfired on them in Roof's case, since he went on heartily to hate Jews, as well. Many American Jews, he held, are pro-African-American, and so he abhorred them, as well.

That far right wing Jews would be trying to teach white people to hate non-Christians boggles the mind, since nothing could be more injurious to the American and European Jewish communities.
Roof's "manifesto," as a commenter at the article points out, makes no mention of Pipes, Geller, Wilders, Muslims, or Islam.
Like The College Fix on Facebook / Follow us on Twitter
IMAGE: Gerard Van der Leun/Flickr