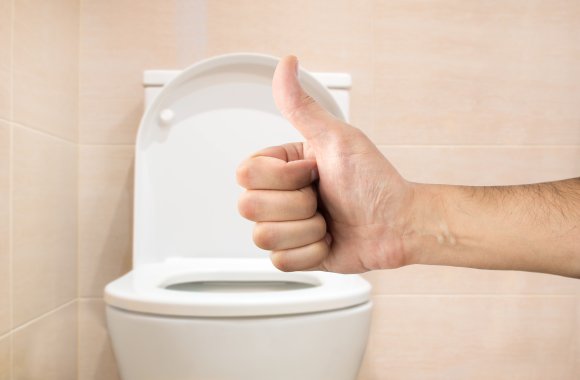 Earlier this year, Michigan hid a far-reaching plan from parents to let their children choose whichever school restrooms, showers and changing facilities they want – and keep parents in the dark when their kids switched genders at school.
Six months after its plan was exposed, the State Board of Education has ignored the comments of parents who believe in bodily privacy and parental involvement, and steamrolled ahead with its statewide social engineering plan, with some adjustments.
It also includes pseudoscientific claims.
'Current interpretation of federal civil rights laws'
The final "statement and guidance" on LGBTQ students was recently approved by the board, the Daily Caller reports, though it hasn't been announced via press release (its last release is nearly two months old).
However, in language added after the public comment period (denoted in all-caps in the document), the document says "these guidelines are voluntary and should not be considered mandates or requirements" for individual school districts:
Decisions by districts to utilize this guidance should be made at the local level employing the normal community input process.
The final document does warn schools (in new language as well) they may get in trouble with the feds if they ignore it:
The legal basis for the following recommendations is grounded in the U.S. Department of Education (USED) Office for Civil Rights' (OCR) interpretation of Title IX.
Though it claims that OCR's spring guidance on transgender students is "consistent with courts' … interpretations" of sex discrimination laws, the issue is being heavily litigated now, and the Supreme Court has stayed an appeals-court ruling that deferred to OCR's guidance in a school-bathroom case.
MORE: Supreme Court halts transgender bathroom ruling
Indeed, the changes in the final document frequently cite OCR's interpretation of Title IX as encompassing gender identity, even though this would make Title IX "illogical and unworkable."
Other new language:
Incorporating LGBTQ topics throughout the educational culture of the school fosters an inclusive and safer environment for all students, regardless of sexual orientation or gender identity. …

While gender-neutral bathroom facilities are often the solution that works best for all students, including transgender students, districts are reminded that current interpretation of federal civil rights laws [reminder: now in litigation] protect the right of transgender students to use the bathroom of their gender identity if they so choose. …

Current interpretation of federal civil rights laws [by one federal entity] say no transgender student should be forced to use a changing facility incongruent with their gender identity [this sentence is underlined, though the document does not explain what underlining means].
MORE: Appeals court ignores plain words of Title IX
Regarding the worries of parents and students that biological boys and girls will feel threatened if those of the opposite sex use their facilities:
Providing transgender students with activities and facilities consistent with their gender identity may feel uncomfortable for some students and their families. The OCR has emphasized … "the desire to accommodate others' discomfort cannot justify a policy that singles out and disadvantages a particular class of students [transgender]."
The document tells districts to help students form "Gay-Straight Alliances or Gender and Sexuality Alliances" in both middle and high school.
Scientifically illiterate
Some parts of the document make scientifically unsupported or illiterate statements. One new section reads:
Gender identity is a characteristic that is established at a young age [a claim directly contradicted in new research by Johns Hopkins and Arizona State University experts]. It is a core part of a person's identity. … Outside confirmation from medical or mental health professionals, or documentation of legal changes, is not required.
Another defines "gender transition" as
The process in which transgender people begin asserting the sex that corresponds to their gender identity instead of the sex they were assigned at birth. … Transition may or may not also include medical and legal aspects … . Gender transition can happen swiftly or over a long duration of time.
Students cannot assert a "sex," which is inherently biological, as distinct from "gender identity."
MORE: Supreme Court opts not to restrain Department of Education
One notable change is that parents are not necessarily kept in the dark when their child goes by a different gender at school. The new language:
A student's transgender status, birth name, and sex assigned at birth are confidential information and considered personally identifiable information (PII) under FERPA [Family Educational Rights and Privacy Act]. … When students have not come out to their parent(s), a disclosure to parent(s) should be carefully considered on a case-by-case basis. School districts should consider the health, safety, and well-being of the student, as well as the responsibility to keep parents informed. Privacy considerations may vary with the age of the students.
The original draft's language that school libraries "should include" LGBTQ materials has been amended to "encouraged" to include them, "guided by local policies and procedures."
MORE: Michigan hides transgender plan from parents
Regarding students' preferred pronouns, the final document qualifies the original, saying that school staff should "engage in reasonable and good faith efforts" to address students properly.
It also now says that "generally" students should be allowed to play sports according to their gender identity.
One lengthy ideological statement has been removed from the final document:
The [State Board of Education] recognizes the role that Power, privilege, discrimination, and oppression play a role in creating disparities that exist between LGBTQ students and their peers;, [sic] and that only by addressing the underlying structural inequities will the existing disparities in academic achievement and health outcomes be eliminated.
Read the final document and Daily Caller report.
MORE: Wacky reading of Title IX is hurting athletes of all genders
Like The College Fix on Facebook / Follow us on Twitter
IMAGE: Shutterstock