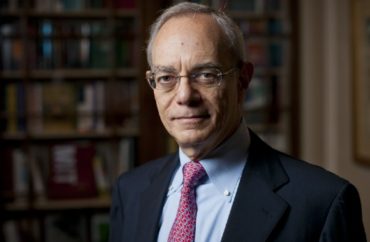 University president convenes meetings to discuss free speech
The Massachusetts Institute of Technology is moving forward on a proposed statement of principles on free speech and academic freedom.
MIT President Rafael Reif announced in early September that there will be two forums this month with faculty to discuss the proposed "Statement on Freedom of Expression and Academic Freedom."
The working group's effort, which included a 56-page report released this summer, grew out of a controversy surrounding a canceled speech to be given by University of Chicago geophysicist Dorian Abbot.
Professor Abbot saw his speech canceled at MIT after activists led a campaign against him due to his comments critical of Diversity, Equity and Inclusion programs. He was slated to speak on climate change, not DEI policies.
He did not respond to a media inquiry sent by The College Fix in the past week that asked for comments on the university's free speech efforts.
President Reif  (pictured) wrote in his September 1 message that "ideas like free expression and academic freedom may seem clear enough in theory" but "experience on our campus and across the country has shown that people of goodwill can have substantial disagreement about how to apply them in practice."
"We saw this last fall with the wide range of views around the Carlson lecture," Reif said, in reference to the canceled Abbot event. "The sometimes bitter national debate on these issues continues to underscore the practical value of establishing, for our own community, a clear shared understanding of and commitment to free expression and academic freedom."
The proposed statement of principles alluded to the affair as well:
At the intersection of the ideal of free expression and MIT community values lies the expectation of an affirming, respectful learning and working environment. We cannot prohibit speech that some experience as offensive or injurious. At the same time, MIT deeply values civility, mutual respect, and uninhibited, wide-open debate. Controversies over free expression are opportunities for learning rather than occasions for disciplinary action. This applies broadly. For example, when MIT leaders speak on matters of public interest, whether in their own voice or in the name of MIT, this should always be understood as being open to debate by the broader MIT community.
The independent MIT Free Speech Alliance applauded the progress the university is making to protect free expression. It specifically asked MIT to adopt the University of Chicago's "Chicago Principles" on free speech, which the proposed statement largely does, according to the MFSA.
"With the release of the Statement on Freedom of Expression and Academic Freedom, MIT has made solid progress towards fulfilling MFSA's request," President Chuck Davis stated in his email to The College Fix on September 6. "We applaud MIT's efforts and urge the Institute to adopt both the statement and recommendations as enforceable policy."
"MIT once had a robust free speech culture that supported vigorous, open debate and a campus on which a wide variety of viewpoints were tolerated," the group said in its news release. "A free speech culture is essential to STEM, as nothing is more detrimental to science than orthodoxies that cannot be questioned."
"It is precisely this culture and the talent it attracted that enabled MIT to become the premier science and engineering university in the world," the group stated.
The president's office did not respond to a request for comment.
MORE: Emory student free speech group rejected to prevent 'harm'
IMAGE: MIT.edu
Like The College Fix on Facebook / Follow us on Twitter