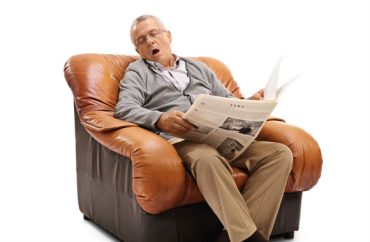 Nonprofit's investigation spurred criminal probe of superintendent
It's pretty sweet being a public employee in Illinois. Even when you retire, you have a good shot at making a killing.
OpenTheBooks.com, which tracks public spending, identified 94,000 public employees and retirees in the profligate state who are earning $100,000 or more. Nearly a third are teachers and school administrators, who cost taxpayers $3.7 billion last year. More than a third of those are retired.
Some of these retirees are making far more than $100,000. Writing at Forbes, OpenTheBooks.com CEO Adam Andrzejewski names six retired superintendents with pensions in the low $300,000s. Retired educators represent about half of the six-figure public employee retirees.
One of these educators was a week away from retirement – and claimed the school district owed him $1.75 million in cash – when OpenTheBooks.com and Fox 32 broke the story:
Calumet City Superintendent Troy Paraday ($407,145) was the most highly compensated K-12 educator in state history. After our exposure, the school attorney found allegedly "suspicious activity." … Paraday was fired at the recent school board meeting and a criminal probe by law enforcement is ongoing.
MORE: Illinois financial woes haven't stopped high-dollar university salaries
The superintendent for one of the state's smallest and poorest districts, Ford Heights' Gregory Jackson, is also making a killing: $340,000 last year and $2.8 million in lifetime benefits for a five-year contract.
Nearly 15,000 employees and retirees at institutions of higher education are also in the six-figure club, including Dale and Linda Chapman at Lewis and Clark Community College, who are together pulling in more than $690,000.
Three doctors at the University of Illinois-Chicago are earning more than $1 million, and even a retired UIC dentist received $600,000 in retirement payouts last year, "the largest pension in state history," Andrzejewski says.
The retirement systems for teachers ($3.67 billion) and state university employees ($2.04 billion) are the largest pay and pension systems in the state. "In many districts, the six-figure pensions will soon outnumber the six-figure salaries," according to Andrzejewski.
MORE: Ivy League schools collect more in taxpayer funds than tuition
MORE: Outrage over golden parachute for college prez who hid spending
IMAGE: Ljupco Smokovski/Shutterstock
Like The College Fix on Facebook / Follow us on Twitter