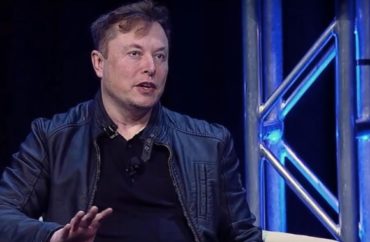 Tesla CEO Elon Musk's libertarian philosophy of an open internet is "dangerous rubbish," wrote University of California Professor Robert Reich in an April 12 opinion piece for The Guardian.
Musk's ideal "is the dream of every dictator, strongman, demagogue and modern-day robber baron on Earth," the former Labor Secretary for President Bill Clinton wrote.
Musk, the richest man in the world, also owns $2.64 billion in Twitter stock, with a 9 percent stake in the company. He recently declined a spot on the board of directors, which would have come with a cap on how much of the Big Tech company he could own.
Some Trump supporters want him to reinstate the former president's account, after Twitter banned him in 2021.
The entrepreneur, who has 80 million Twitter followers, has promised "significant improvements" to the platform.
MORE: Reich suggests slapping Democratic senator who voted against filibuster nuke
Musk has called Twitter "the de facto public town square" and called for free speech on the platform to promote democracy.
Reich also criticized Musk for allegedly using his Twitter account in a way that encouraged harassment of female journalists
Given that Twitter serves as the de facto public town square, failing to adhere to free speech principles fundamentally undermines democracy.

What should be done? https://t.co/aPS9ycji37

— Elon Musk (@elonmusk) March 26, 2022
But Reich says that Musk's Twitter would be a smokescreen for social control.
"In Musk's vision of Twitter and the internet, he'd be the wizard behind the curtain – projecting on the world's screen a fake image of a brave new world empowering everyone," Reich said.
"In reality, that world would be dominated by the richest and most powerful people in the world, who wouldn't be accountable to anyone for facts, truth, science or the common good," Reich said.
"That's Musk's dream," Reich wrote. "And Trump's. And Putin's….For the rest of us, it would be a brave new nightmare."
MORE: Journalism professor apoplectic about Elon Musk's possible Twitter 'meddling'
IMAGE: YouTube
Like The College Fix on Facebook / Follow us on Twitter