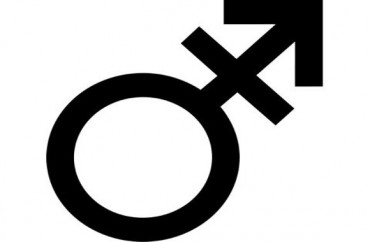 Teachers and staff in North Carolina's Charlotte-Mecklenburg Schools have been advised to utilize "gender neutral descriptors" instead of the terms "boys" and "girls."
"Scholars" and "students" are two of the recommended … "unbiased" replacements, reports WSOC.
The policy is part of a district-wide anti-bullying program. Other recommendations include "allow[ing] students to participate in extracurricular activities and overnight field trips based on their gender identity," and "maintain[ing] only those [gender-based activities] that have clear and sound pedagogical purpose."
EAGnews.org writes that these ideas come from a presentation made to the district titled "Supporting Transgender Students."
District officials require that students "have access to the restroom/changing facilities that correspond to their gender identity" and that any student who requests increased privacy or gender-neutral single-stall restroom or locker room access is accommodated, according to the presentation.

Aside from facilities, school staff should also allow transgender students to participate in activities that correspond to their "gender identity," such as single gender classes, school ceremonies, school photos, extracurricular activities, dress codes, and overnight field trips, the regulation states.

MORE: SCOTUS puts a hold on allowing transgender bathroom choice

Events like prom and homecoming, and decisions as basic as graduation robe colors, should be re-evaluated with the sensitivities of transgender students in mind because it's important for "all students to feel inclusive in important events," according to the presentation.

Parents with the North Carolina Values Coalition were not particularly impressed with the district's transgender policies, and they're planning to protest the next school board meeting to vent their frustrations.

"School is no longer about reading, writing and arithmetic," NC Values Coalition spokeswoman Tami Fitzgerald told WSOC. "It is now about gender fluidity."
The district responded to the NCVC group by saying the regulations are just "guidelines."
Other bits of information included in the district presentation were: avoiding the terms "transgendered," "transexual," "transvestite," and "cross dresser"; lining up kids by birth month, favorite color, or by alphabetization instead of gender; and, establishing a Gay-Straight Alliance club.
Interestingly, under the extracurricular activities section, interscholastic sports are not mentioned — only intramural and club sports are. That's because North Carolina, like Georgia and Virginia, requires students to play those sports according to the gender listed on their birth certificate.
Read the full EAGnews.org story.
MORE: Virginia school district shuts parents out of transgender policy discussion
MORE: Students protest prof for not using transgender students' preferred pronouns
Like The College Fix on Facebook / Follow us on Twitter