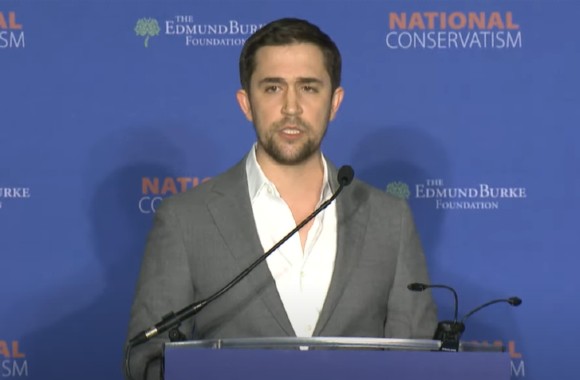 UPDATED
Group says the law could ban teaching 'queer studies,' 'sociology of gender'
A group of New College of Florida students and professors is suing state officials and college trustees, including activist Chris Rufo, to block a ban on activism and DEI-related courses.
They are fighting a recent law that went into effect July 1 and outlaws "college courses thought to advance 'political or social activism,'" according to the complaint. The law, signed by Gov. Ron DeSantis in May, also bans public spending on courses and programs promoting DEI, The College Fix reported at the time.
"Queer Studies," "Topics in Feminist Philosophy" and "Sociology of Gender and the Body" are "among the classes likely to be prohibited outright" or "chilled" by the new law, according to the students' and professors' Aug. 14 complaint.
The legislation they're fighting, HB 999/SB 266, states public institutions "may not expend any state or federal funds to promote, support, or maintain any programs or campus activities that … advocate for diversity, equity, and inclusion, or promote or engage in political or social activism."
The group's lawsuit claims SB 266 censors viewpoints in violation of the First Amendment.
"Since the Scopes monkey trial, it has been rare for state legislatures to outlaw the teaching of particular thoughts and ideas which are viewed by scientists, philosophers and academicians as being within the legitimate scope of academic inquiry," it states. "However, the Florida Legislature has done just that, adopting as state policy the goal of prohibiting the dissemination of certain ideas."
The College Fix reached out on August 22 via email to the plaintiff professors, the New College Board of Trustees, the Florida Board of Governors of the State University System, and the Florida Department of Education. The Florida Department of Education declined to comment. No others responded.
The Foundation for Individual Rights and Expression has also opposed the law on the basis that it violates the free speech protections of the Constitution.
According to the lawsuit, "There are a host of programs, majors, courses, and textbooks/assignments at New College which are either directly prohibited by [the law] or which will be severely curtailed, censored and limited by that law."
The law may also threaten New College's art history program, which "introduces students to a variety of critical frameworks central to art history" and encourages students "to evaluate the most off-limits of all subjects – 'critical race theory,'" the complaint stated.
The same judge assigned to this lawsuit temporarily blocked part of the Gov. Ron DeSantis-sponsored Stop Wrongs to Our Kids and Employees Act, or the "Stop WOKE Act," as unconstitutional in Aug. 2022, The College Fix reported at the time.
Chief U.S. District Judge Mark Walker "slammed" the Stop WOKE Act, "criticizing its policies as 'bordering on the unintelligible' as he granted a temporary injunction on the grounds the law violates the First Amendment," Politico reported.
The Stop WOKE Act was passed by Florida's Republican-led legislature and signed into law April 2022 by Governor DeSantis.
The Stop WOKE Act prohibits "compel[ling] student[s] . . . to believe" that "members of one race, color, national origin, or sex are morally superior to members of another race, color, national origin, or sex" or that "a person, by virtue of his or her race, color, national origin, or sex, is inherently racist, sexist, or oppressive, whether consciously or unconsciously."
MORE: DeSantis taps Chris Rufo as Florida college trustee in reform shake up
IMAGE: National Conservatism Conference/YouTube
Like The College Fix on Facebook / Follow us on Twitter