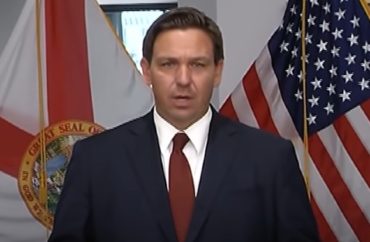 The Hamilton Center for Classical and Civic Education will receive $3 million to get started
The Florida legislature has passed legislation to build a new center focused on "teaching and research concerning ideas, traditions, and texts that form the foundations of American civilization."
The education funding bill included $3 million in funds directed at the Hamilton Center for Classical and Civic Education at the University of Florida.
The goals of the center listed in the bill include educating students on the "core texts and great debates of Western civilization," "the principles, ideals, and institutions of the American political order" and the "foundations of responsible leadership and informed citizenship."
A spokesperson for the governor said this center will advance DeSantis' goal to ensure "every child can receive a world-class civics education that prepares them to be great citizens who will lead successful lives."
"The Hamilton Center will serve as a vital hub for civic education programming, teacher training, public-facing lectures and events, and a center of learning and inquiry for the entire community," Christina Pushaw told The College Fix via email.
MORE: DeSantis signs bill limiting tenure
"The center will give students a deeper understanding of the intellectual foundations and traditions of Western civilization, and the principles that have shaped American politics," Pushaw said.
"Governor DeSantis has consistently advocated for intellectual freedom and viewpoint diversity within higher education," Pushaw said. "[T]he Hamilton Center will help protect pluralism and free expression on campus."
K-12 students will also benefit "because educators can receive training there that will help enhance the civics education of tens of thousands of Florida students."
"The Hamilton Center will provide opportunities for approximately 2,500-5,000 UF students; and opportunities to enhance the civic education of 20,000-50,000 Florida high school students," the budget request stated.
Pushaw told The Fix the bill will be signed before July 1 to meet the budget deadline for the upcoming fiscal year.
The University of Florida said it is "prepared to move forward on this initiative," communications director Brittany Wise told The Fix.
Wise also told The Fix that it is too early in the process to know certain details, such as the timeline for building this center. But, UF looks forward "to making this resource available to [the] campus community."
The Hamilton Center will also be working with the Florida State University's Institute of Politics and Florida International University's Adam Smith Center for the Study of Economic Freedom "to assist in the curation and implementation of Portraits in Patriotism," according to the legislation.
The College Fix reached out to the Smith Center at Florida International University twice via email on April 7 and 13 to ask how UF plans to work with the center, and how working together will be beneficial to both the centers in the future, but received no response.
MORE: Scholar explains 'why we must teach Western civilization'
IMAGE: Fox 13/YouTube
Like The College Fix on Facebook / Follow us on Twitter