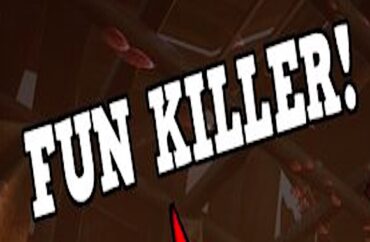 A New Jersey school district decided to ban any celebrations of Halloween — including kids wearing costumes — during the school day, leading even the state's left-wing governor to criticize the move.
In an October 6 letter to parents, South Orange-Maplewood Schools Superintendent Ronald Taylor invoked, yes, diversity, equity and inclusion as part of his decision.
"We believe it is important, moving forward, that we implement a consistent approach that is respectful and inclusive of all families, Taylor (pictured) wrote. He's concerned that Halloween may lead to
— "indirect and unintentional financial hardships" for students and their families,
— a "violation" of students' cultural and religious "dignity,"
— "tensions with the [district's] equity and access values."
District spokesman Paul Brubaker added "The district's change in practices helps ensure that all students and families are able to join together in celebrating the fall season with harvest festivals and other activities."
Taylor did note that Halloween-related activities can take place after normal school hours.
South Orange-Maplewood School Board President Kaitlin Wittleder this past week issued a statement clarifying that Taylor's decision "was an administrative choice" and had nothing to do with the board.
MORE: University threatens to investigate students for Halloween parties that 'reinforce stereotypes'
"The Board […] did not cast any vote related to this decision," Wittleder wrote. "The Administration deemed it fit, based on various reasons, which they have previously stated, to make this move without a formal voting process."
In a statement posted on X (formerly Twitter), progressive New Jersey Governor Phil Murphy said "Seriously? We can't let kids celebrate Halloween? Give me a break."
Seriously? We can't let kids celebrate Halloween? Give me a break https://t.co/BQiezE5OoZ

— Governor Phil Murphy (@GovMurphy) October 24, 2023
Many responses to Murphy's tweet, while sympathetic, pointed out the hypocrisy. "These are your people," tweeted one commenter. "Men can get pregnant but this is a step too far for you? Where is that line exactly?" tweeted another. "Welcome to the type of world you helped create with your left wing pandering… fun, isn't it" tweeted yet another.
The recent actions of a Wisconsin school district illustrate many of these commenters' sentiments. Officials in the Monona Grove District canned Halloween for the same reasons Superintendent Taylor did — but it formally recognized June as "LGBT+ Pride Month." An elementary school in California's Lafayette School District did exactly the same thing.
MORE: College softball players to undergo diversity training for 'insensitive' Halloween costumes
Last chance to support student journalists during our Back to School fundraising campaign! We're very close to our goal of $25,000. The deadline for the matching offer is quickly approaching so please donate by Oct. 31 to help us meet the goal. Thank you!
IMAGES: Spoopy Sprix/X; South Orange-Maplewood Schools
Like The College Fix on Facebook / Follow us on Twitter