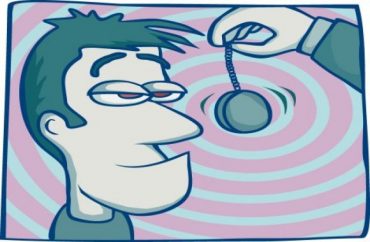 Here we go again: Members of the College of Charleston softball will have to endure "diversity and inclusion" training after they donned "racially insensitive" Halloween costumes.
Three students dressed up as "Hispanics with mustaches and cowboy hats" and two others as Border Patrol agents according to WCSC-5.
Outraged ensued after a picture of the quintet was posted on Twitter (since taken down).
The group actually won second prize in an "informal" costume contest.
"I just think it's incredibly inappropriate and tone deaf especially in the political climate that we're in right now," student Caliyah Parker said. "People voted for this, like people thought that this was funny and acceptable, and it deserved recognition."
CoC President Steve Osborne issued a statement in response noting the "poor decision-making" by the team members "causes harm on our campus and in the greater community."
Osbourne directed the Campus Climate Education Team to hold "open office hours" so students could stop by to "discuss their feelings on this incident."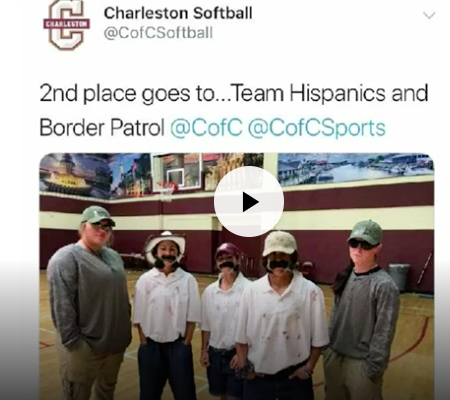 He added "now comes the hard part: where we put action to words and make meaningful change" and said the offenders will be forced into diversity and inclusion training next week.
More from Osbourne's message:
Despite multiple messages from members of the administration and student affairs to the student body cautioning against offensive costumes or party décor, we still find ourselves in a place of hurt today. Clearly, we have failed to properly educate and impart on some of our students the importance of thinking before they act in order to make decisions that do no harm.

I have charged Executive Vice President for Student Affairs Alicia Caudill, Chief Diversity Officer Rénard Harris and Athletics Director Matt Roberts with developing some campus initiatives and events that will enable us to discuss this incident as well as educate our broader campus community so that something like this may never happen again. …

While I'm sending this message in the context of a few inappropriate Halloween costume choices, it's much bigger than that. This is about the type of university we want to be and what we truly value on our campus. I cannot stress enough that the College of Charleston is a university where all are welcome and where all will be respected regardless of race, gender, political ideology, religious affiliation, and/or sexual orientation and identity. We are a diverse and inclusive campus community and that is one of our greatest strengths as a university because we are able to learn from each other, engage with each other and expand each other's world view. Yes, we talk about inclusion a lot, but we need to truly live it.
Osbourne's paroxysm of self-righteousness notwithstanding, keep in mind this reaction when reading about a budding college entrepreneur selling hoodies with the logo "All White People Are Racist" on them, not to mention the myriad college endeavors which denigrate white people.
MORE: Universities nationwide warn against cultural appropriation at Halloween
MORE: Don't listen to academics when it comes to Halloween
IMAGES: Shutterstock.com, WCSC screenshot
Like The College Fix on Facebook / Follow us on Twitter