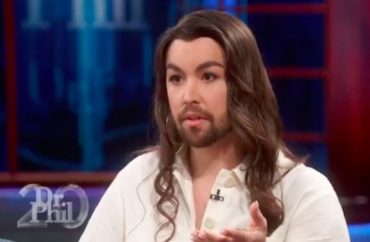 Last weekend I noted the predilection among progressives to cry and whine about "harassment" and a fueling of "outrage" whenever someone openly disagrees with something they've said or written.
I mean, why would a person challenge the notion that there should be less white people at concerts? Or that white college students returning to campus are an "invasive species"? (/sarcasm)
There may be no more perfect example of this entitlement than what happened after an appearance on "Dr. Phil" by The Daily Wire's Matt Walsh this week.
Walsh debated the bigwigs of the consulting firm Break the Binary whose stated mission is "to build a more affirming, equitable, understanding, and empowering world for LGBTQ+ people through the facilitation of educational presentations, the development of strategic plans, and the engagement of crucial conversations."
The discussion in the clip below is totally respectful, but Walsh nonetheless presses Addison Rose Vincent (above right) and Ethan Alexander on the definition of "woman."
Here's the part on Dr Phil where I demonstrate that the "gender experts" cannot even define the word woman or explain what they mean when they use it

— Matt Walsh (@MattWalshBlog) January 19, 2022
Sometime after, Vincent and Alexander (who has a BA in peace studies, women's studies and business administration) decided they didn't like how that segment played out. On their Instagram account, Vincent wrote that since the "Dr. Phil" taping "they" and Ethan "have been experiencing a heightened level of anxiety" that resulted in "numerous nightmares and depression spirals."
MORE: Move over snowflakes and crybullies, here's …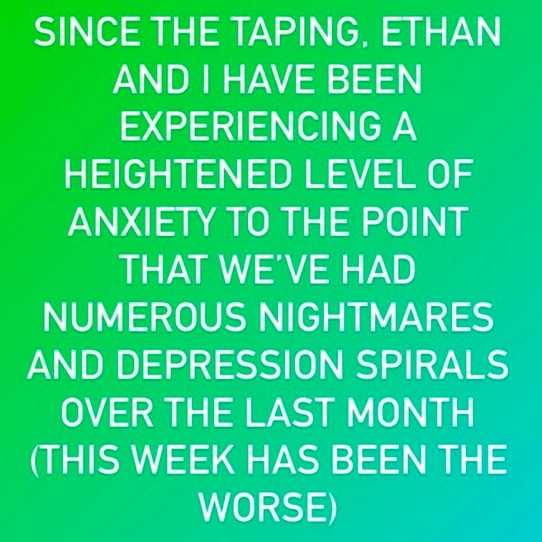 Vincent goes on to claim they felt "attacked" by Walsh and were "played" by the show's producers as what transpired on the show was "much different" than what was related to them. They ask their fans and friends for "good vibes" as they tried to do their "best" given the producers had "planned behind [their] backs."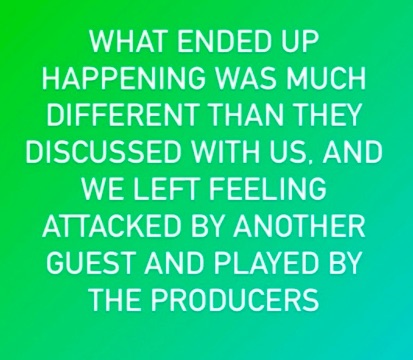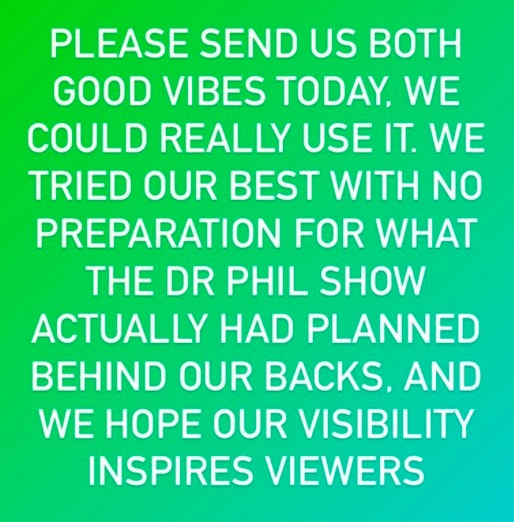 According to Walsh, the pair specifically allege Dr. Phil had invited them on the show to "share [their] stories," "discuss pronouns" and have an "opportunity to educate in a safe space."
"[But] contrary to my fellow panelists, I felt great after the taping and feel even better now," Walsh said. "That's because I'm 100 percent confident in my view on the topic and everything they said was blatant nonsense which did not for even a second cause me to second guess my own perspective."
People brought up in the cult of victimhood, which these days comprises (mainly) those from any group other than straight white men, will find any excuse to play that very role. That's precisely what happened here (see also the tweets below). If Vincent and Alexander were really concerned about anxiety, depression or whatever, they'd never have put themselves in a position of exposure in the first place.
truly fuck dr. phil for this. why would you invite a nonbinary person onto national television just to be humiliated by an outspoken transphobe? who is this for? who does this help? man fuck you @drphil https://t.co/6mEq5pthos

— matt (@mattxiv) January 20, 2022
Dr. Phil is always stirring the pot. This is so disrespectful. Why does this man still have a show? Instead of letting the actual queer voices speak, he's doing mental arithmetic to get through his sentence. I am fuming

— Hunter Lacey (@hunterlately) January 20, 2022
I'll conclude by directing you to my closing remarks from last weekend. Or, if you prefer, here's The Federalist's Inez Stepman:
It's not "bullying" to ask someone a pointed question or to ask him to define terms he is using. It's bullying to use your unregulated emotions as a shield and club both in order to attempt to silence criticism of your ideas – ideas you are trying to force everyone to live under.

— Inez Stepman ⚪️🔴⚪️ (@InezFeltscher) January 20, 2022
MORE: Student writer upset at The College Fix for covering her anti-white op-ed
IMAGES: Matt Walsh / Twitter screencaps
Like The College Fix on Facebook / Follow us on Twitter