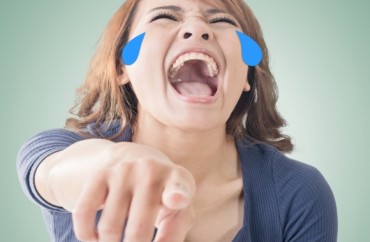 It's been a while, but The College Fix recently was taken to task for daring to report on what someone had written.
Last month, The Oberlin Review's Kayla Kim wrote about how there needs to be fewer white college students attending concerts "headlined by artists of color."
"When there are so few resources for non-white students on campus, it can be upsetting when concerts headlined by artists of color are dominated by white students," Kim wrote. She advised whites to "acknowledge that you are a guest walking into that [concert] space."
Kim included a few anecdotes from some peers, including one who complained of "a white male […] just falling all over the people around us" (as if such behavior is the exclusive domain of white men). Another thought it wrong that white students had been asked to leave a different campus event.
The Fix covered the article, and covered it fairly. It was part of our "Buzz" section which essentially is the site's news aggregator.
But last week Kim took the Review's op-ed page again to complain about our coverage, as well as that of the Washington Examiner. In it, she said she "welcome[s] any feedback," but added "there is a fine line between constructive criticism and using my article as bait for harassers and fuel for the outrage economy."
MORE: American U. tries to blame The Fix for its mask rule error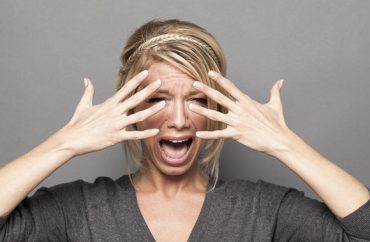 She claims The Fix and the Examiner "severely distorted" her article in order to "upset and anger" our respective audiences. She also falsely states both outlets mentioned the Gibson bakery scandal which had occurred before she was even an Oberlin student. (Only the Examiner did.)
Kim has no contact info listed on any her articles, so I asked the Review's editors-in-chief to relay our question: What about her op-ed did The Fix "severely distort"?
I received no response. Which isn't a surprise because there was no "distortion." It's a very common tactic among the left to put out something provocative and then whine when people reasonably react to it. It's also common among those who've received nothing but praise their entire lives, even when it's undeserved.
Earlier this year, a student at American University characterized white students that returned to campus during the COVID pandemic as an "invasive species." She claimed this was another example of "settler colonialism" that was working to transform the "chocolate city" (i.e. black) of Washington DC.
Like Kim, the writer took the student paper a bit later to complain about the reaction to her commentary.
As former Fix editor Daniel Payne noted over three years ago, The Fix in no way condones/endorses/promotes harassment of those about whom we write. "The Fix condemns such behavior, as does every respectable news outlet," Payne wrote. "We have zero interest in threatening or intimidating anybody for any reason, and we denounce in no uncertain terms the losers and halfwits who feel it necessary to do so."
It is unfortunate that in the social media age, such idiocy happens all too frequently. But aside from credible threats to one's person, guess what the best solution is: Ignore it. It's actually pretty easy. Two years ago this column of mine ticked off a lot of people. I was called a lot of names and got thrashed on social media and on our now-defunct commenting system. Guess what I did to most of it? Ignored it.
If you're willing to publish a provocative op-ed or article, you are not — no matter what your professors or student organizations tell you — entitled to hear zero criticism (or, as the aforementioned American U. writer whined, to not deal with an "invalidation" of your experiences). If you're passionate enough about a topic and are willing to use racially derogatory language, be prepared to defend it.
In other words, grow up. The real world is just around the corner.
MORE: Professor group accuses The College Fix of aiding 'witch hunts' – here's our response
IMAGES: Shutterstock.com; Studio Grand Ouest/Shutterstock.com
Like The College Fix on Facebook / Follow us on Twitter