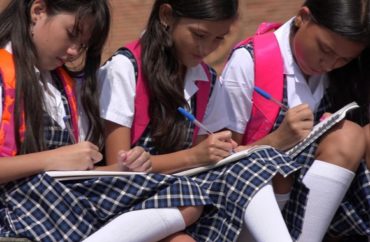 Endless litigation ignores that SCOTUS has long allowed states to 'create alternatives'
Families who participate in North Carolina's Opportunity Scholarship Program are overwhelmingly happy with the schools it lets their children attend. Teachers unions are less happy that low-income parents, often nonwhite, have choices outside a government monopoly.
These opponents of school choice lost their first legal battle to nullify the state program, but are trying again under the recently rejected argument that religious schools by their very nature cannot receive taxpayer money.
In response, three families who have benefited from the program filed a "motion to intervene" in the July lawsuit, arguing their children will suffer without the program.
"Applicants and their children are the direct and intended beneficiaries of the OSP and are therefore the real parties in interest to this litigation," the Wednesday filing reads. "For this reason, similarly situated parents were permitted, over the then-plaintiffs' objections, to intervene in and defend against the previous facial challenges to the OSP that the North Carolina Supreme Court rejected" in two lawsuits in 2015.
The families are represented by the Institute for Justice, which tells their stories of how the public schools failed their children. Janet Nunn is legal guardian to her granddaughter, born two months premature, who attends a classical Christian school; Katrina Powers has an autistic daughter who attends a secular school; and Christopher and Nichole Peedin send their two children to a Catholic school despite not being Catholic.
MORE: SCOTUS rules in favor of religious liberty and school choice
The OSP provides scholarships of up to $4,200 for families to use at a private school of their choice. It is undoubtedly constitutional regardless of the school that parents choose, the Institute for Justice says in a press release:
Five years ago, IJ successfully defended the OSP from a lawsuit that was initiated by prominent North Carolina teachers' unions soon after the program was enacted. Nothing has changed in North Carolina since that 2015 ruling. Nevertheless, the plaintiffs argue that the entire OSP should be struck down because religious schools that enroll OSP students are permitted to provide religious instruction, openly worship, and take consider religious factors into account in admissions.

The plaintiffs' allegations apparently amount to arguing that because parents may choose religious schools that the entire OSP should be struck down. But this argument has recently been foreclosed by the U.S. Supreme Court. As the Court ruled in the landmark case of Montana Espinoza v. Department of Revenue, striking down a school choice program because families may choose religious options violates the Free Exercise Clause of the First Amendment.
The program has grown exponentially since its launch in 2014, having served more than 12,000 students in the past school year, IJ said. "It is popular because families know what's best for their children, and families benefitting from the program, like our clients, know this lawsuit was not filed with their kids' education in mind," attorney Marie Miller said.
"The U.S. Supreme Court has held time and time again that states can create alternatives to the public-school system," her colleague Ari Bargil said. "That is all the OSP is—an alternative."
Read the motion to intervene, press release and the families' stories.
MORE: Legal experts foresee end of anti-Catholic state laws
IMAGE: cheapbooks/Shutterstock
Like The College Fix on Facebook / Follow us on Twitter