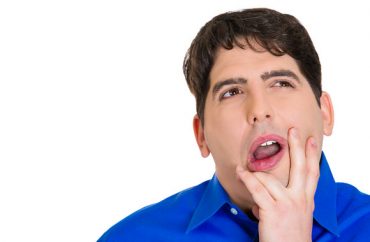 Just when you think you've seen it all …
The University of Tasmania's Kate Booth is a lecturer Human Geography (Planning) whose teaching expertise includes human and social geography, environmental values, and place theory and methodologies. Her research interests include "place, and visitor studies."
That notion of "place" figures prominently in the theses for Booth's two degrees (BSc and PhD) noted on her bio page: "The Phenomenon of Surface" and "Place Matters" respectively. It's also the theme of her just-published article in cultural geographies, "an international journal of peer-reviewed scholarly research on and theoretical interventions into the cultural dimensions of environment, landscape, space, and place."
Titled "The places within," Booth discusses how her — yes — washing machine evolved from a mere "thing" to "my washing machine":
"It became," she writes, "co-produced within my home life – a co-production constituted through a myriad of near and far relationalities. This 'thing' lost its place as a machine conveniently located within the kitchen and became places."
I listen to the gurgling of water through pipes, watch spinning colours through the rounded glass, hear the murmuring of well-engineered mechanics, and the smart computerised 'click' as the switch is made from wash to rinse. The sounds my machine makes are reassuring. My machine purrs – gently warmly round and round caressing fabric, gathering garments. It whizzes – in an instant, no delay, it will be done! And whirs – this is my purpose, I am here for no other reason.

It is happy, I am happy. The damp washing is spotless and as I hang it out in a prayer-flag line, my toes nestled in grass and my face to the sun, a sense of profound well-being swells up, through and around my pregnant belly.

The first loads are exciting. Bedding is stripped, covers torn off, and spreads unfurled. Everything washable and perhaps a little dirty is gleaned. As I load I squat, face to face with washing and heart to heart with machine. As the tumbling of clothes begins vibrations shimmer from machine through floorboard, penetrating the soles of my feet, stimulating skin, bone and muscle; nudging and snuggling in one continuous thrilling movement. Travelling on up, embedding within calf, skirting knee, wrapping thigh, these vibrations come to rest finally, nestling deep and certain within my womb. …

My machine becomes the locus of lament for how the world is. I grieve the futility of my society that necessitates subjugation and subsumption as a means of handling a bit of baby poo. I grieve the systems, beings and things, the waterways, hillsides, caves, ice, wind and fire that are my machine. I grieve also the slaughter, mayhem and madness that are my machine. And I grieve me – a loss of strength as weakness of arms steals through torso and clambers up neck; a loss of certainty in the choices I make for living right within this world. Who am I and how should I be within a home, a community and culture that are bound to the earth through machine?
Booth concludes that possession of "my machine" means she no longer has to pursue a "sense of place," for it is "entangled within [a] meshwork" of "home, work, play" and … the machine.
For what it's worth, Booth points out at article's end that she received no monetary support for the production of this masterpiece.
Whew!
MORE: Editor promises to 'decolonize' prestigious academic journal
MORE: Academic, peer-reviewed journal on porn studies to launch
IMAGE: pathdoc/Shutterstock.com
Like The College Fix on Facebook / Follow us on Twitter