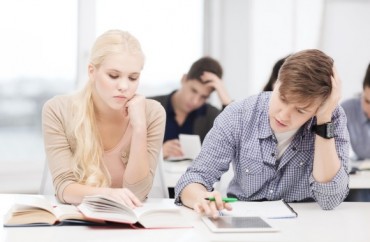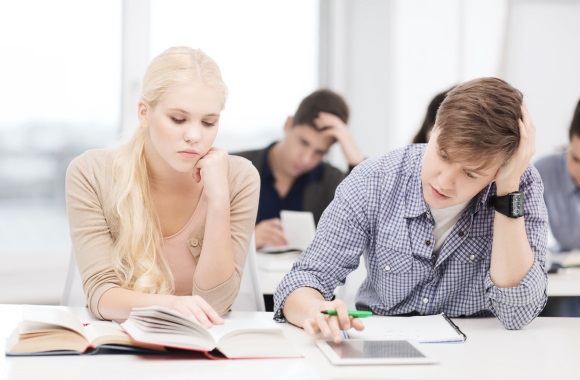 At Notre Dame, tennis, golf and ultimate Frisbee have been replaced with "cultural competence," "inclusiveness" and "human sexuality."
The University of Notre Dame this semester replaced its longtime mandatory physical education course for freshmen and replaced it with a health, cultural competency and social awareness course that aims to teach students how to "foster a spirit of inclusiveness on campus," among other lessons.
Week one centered on "Community and the ND Family," while week two delved into concepts such as intersectionality and cultural competency.
"We basically talked about identity and diversity," freshman Jennifer Jordan told Notre Dame's independent student newspaper the Irish Rover. "We discussed how can we stop racial, social, cultural discrimination and bias, and eradicate assumptions and stereotypes."
According to a number of freshmen, the assigned article for this unit of class was about 10 pages in length and was entitled "Black Feminist Thought: Knowledge, Consciousness, and the Politics of Empowerment."
RELATED: Notre Dame 'white privilege' class promises 'personal transformation'
Over the summer the freshmen took alcohol awareness lessons as part of the new course, and later are expected to learn how to "establish healthy relationships and an understanding of human sexuality in a Catholic context," according to campus officials.
The PE requirement was phased out at the end of the spring semester and was replaced by the new course this fall. It's called the Moreau First Year Experience, named after the founder of Notre Dame's order the Congregation of Holy Cross.
The course will attempt to "foster a spirit of inclusiveness on campus" and help students "develop a deeper understanding of the complex interactions of gender, sexual orientation, class, ethnicity and race," campus officials have stated. According to the course syllabus, the class will also foster healthy habits and help students "develop cultural competency."
So far, many first-year students say they're not pleased with the course. They say they feel it was poorly thrown together and is a waste of their time.
"It's only supposed to be an hour a week of homework, but really it's a lot more than that because you have to read a lot, watch videos, and write thoughtful responses," said freshman David Carmack to the Rover.
"[I]nstead of making Moreau [First Year Experience] worth our time, its seems that it was rather arbitrarily thrown together, maybe without giving much regard at all to the content we are supposed to be studying," said freshman Keenan White.
Freshman Chris Heffner agreed.
"The readings can be poorly chosen," he said. "They haven't really explained the purpose or objective of the class yet."
The change from PE to the new course was announced in April 2014.
In the official news release, Vice President for Student Affairs Erin Hoffman Harding said: "Our division is delighted that this new requirement will provide first-year students with information and perspectives designed to help them to grow as individuals, foster a healthy and inclusive community and make the most out of their Notre Dame education."
It is made up of two one-credit, semester-long segments, and students will receive a letter grade for each half of the course.
The previous requirement for physical education consisted of six units, taken on a pass-fail basis throughout the entirety of students' first year at Notre Dame.
Two out of the six units were taken up by a "Contemporary Topics" class, which addressed issues such as healthy eating, exercise regimens, dealing with stress, and time management. The other four units were comprised of classes selected by individual students, ranging from standards like tennis and golf to more unique sports like team handball and ultimate Frisbee.
Student Jason Zinn said he thinks promoting social awareness is a good idea, but he's still not a fan of the new class.
"[T]he way that it's delivered in class leaves students feeling like they're wasting time with a class that's not interesting or necessary when they have a more busy class schedule," he said.
College Fix contributor Alexandra DeSanctis is a senior at the University of Notre Dame. She serves as executive editor of the Irish Rover.
Like The College Fix on Facebook / Follow us on Twitter