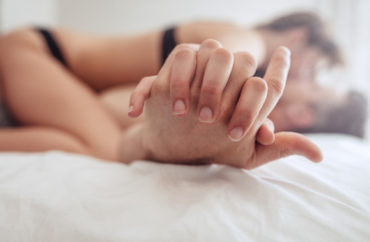 Others prohibit them altogether
Investigations by The College Fix reveal that numerous universities allow sexual relationships between students and staff members, with some universities permitting them even when the staff member is in a supervisory role over the student.
The Fix looked at the policies of five prominent universities: Harvard, Yale, Columbia, Rutgers, and Penn State.
The Fix previously reported on Columbia's policy in the wake of a $50 million sexual harassment lawsuit against that university by a student who said she had an inappropriate sexual relationship with then-dean of students of the School of General Studies Tom Harford. The student suing the school recently amended her lawsuit to demand $60 million from the university.
Columbia policy does not actually forbid such relationships between students and staff; rather, the school stipulates that such relationships merely "should" be avoided:
No staff member at Columbia should participate in supervision, employment actions, evaluation, advising or mentoring any Columbia University student with whom that staff member has or has had a consensual romantic or sexual relationship, except in unusual circumstances, where explicit authorization has been obtained from the Vice President of Human Resources in consultation with Office of the General Counsel.
As occurred with The Fix's first story on the policy, Columbia's Title IX Coordinator Marjory Fisher failed to respond to requests for comment on the policy.
Relationships 'discouraged,' not forbidden
Penn State and Rutgers have similar policies, with both universities stating that such relationships are "strongly discouraged."
Rutgers's policy notes that these relationships involve "an imbalance of power where one individual is in a position to make decisions which may affect the educational opportunities or standing or employment or career of the other." Employees in these types of relationships "must recuse themselves from decision making when the decisions at issue may have an impact, either direct or indirect, on the employee or student with whom they are romantically involved" and "must inform his or her immediate supervisor of the consensual relationship, so that the University can take action to make changes that eliminate the conflict of interest."
A Rutgers Title IX official failed to respond to requests for comment.
Penn State policy, meanwhile, says that such relationships face "the potential for adverse consequences, including the filing of charges of sexual harassment" and that "given the fundamentally asymmetric nature of the relationship where one party has the power to give grades, thesis advice, evaluations, recommendations, promotions, salary increases or performance evaluations, the apparent consensual nature of the relationship is inherently suspect."
However, as with Columbia and Rutgers, such relationships are ultimately permitted if the staff member reports the relationship to "his or her immediate supervisor."
Penn State spokeswoman Lisa Powers discussed the policy with The Fix via email.
The "current policy does not expressly prohibit consensual romantic relationships between faculty and students, staff and students or supervisors and subordinate employees," Powers agreed. Rather, "they are strongly discouraged because of the potential conflicts of interest" and "that if an individual has supervisory or academic responsibility for someone they are in a relationship with, that individual must report the relationship to his or her immediate supervisor so that steps can be taken to eliminate or mitigate the conflict of interest."
Powers added that "Penn State is currently in the process of reviewing this policy to see to it that all students, staff and faculty are provided with the appropriate guidance and resources related to such relationships."
"At Penn State, we consistently review policies and procedures for necessary changes and updates that address new issues or more effectively address ongoing matters. In fact, in 2012, a large number of policies underwent review and new policies were instituted to respond to the need for governance changes and enhanced institutional oversight," she said.
Other universities prohibit these types of relationships in varying degrees.
Harvard, for example, "prohibits all sexual and romantic relationships between faculty and undergraduates in the [undergraduate] College," although it allows relationships between faculty and graduate students when the relationship lacks a "supervisory element."
At Yale, meanwhile, instructors "must avoid sexual relationships with students over whom they have or might reasonably expect to have direct pedagogical or supervisory responsibilities."
Yale's policy states that "the integrity of the teacher-student relationship is the foundation of the University's educational mission" and that there is "considerable trust in the teacher, who, in turn, bears authority and accountability as a mentor, educator, and evaluator."
The policy also points out that "undergraduate students are particularly vulnerable to the unequal institutional power inherent in the teacher-student relationship and the potential for coercion, because of their age and relative lack of maturity."
Therefore, the school concludes, "no teacher shall have a sexual or amorous relationship with any undergraduate student, regardless of whether the teacher currently exercises or expects to have any pedagogical or supervisory responsibilities over that student."
MORE: University offers students contradictory instructions on sexual consent
MORE: Harassment lawsuit shines light on Columbia's sex policy
IMAGE: Jacob Lund / Shutterstock.com
Like The College Fix on Facebook / Follow us on Twitter