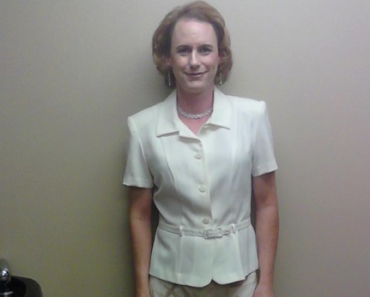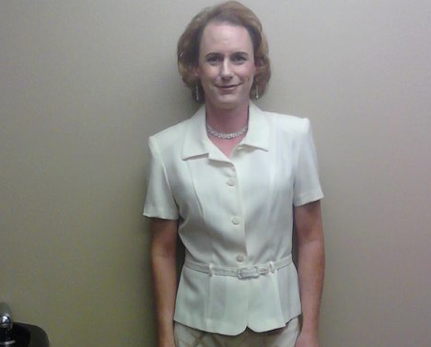 The University of Arkansas-Fort Smith recently changed its restroom policies after Jennifer Braly, a transgender student, filed a complaint with the Department of Justice.
Braly, 38, sought legal action when the university, after receiving complaints from female students, mandated that Braly use gender-neutral restrooms on campus, rather than women's restrooms. Braly is currently anatomically male.
Braly, however, wrote in an online appeal for sex reassignment surgery that this solution was insufficient:
"One problem to this is there are not unisex bathrooms in every building. Especially the two main buildings where most of my classes are, so I have to go to a completely different building to use the restroom."
The unisex bathrooms were created specifically for Braly in early 2011, prior to a successful court appeal to legally change gender status from male to female. Prior to the legal name change, Jennifer Braly's legal name was Russell Braly.
Braly began using the women's restrooms against the university's policy, but it wasn't until this spring that students had registered complaints.
The complaints were reported during the same time that Braly's website was online, in which Braly discusses two marriages that both ended in divorce. The second of which, Braly writes, "ended with my ex wife being pregnant with my daughter."
Personal information on Braly's Facebook page suggests that Braly remains romantically involved with, and attracted to, women.
In an interview with Campus Reform, university vice president Mark Horn said that the unisex bathrooms were a reasonable accommodation. "We were trying to be fair on both sides to students who are not transgendered as well as to this student."
The administration, additionally, offered to create more unisex bathrooms in response to Braly's claims that there were too few. This solution too was unsatisfactory for Braly, who claimed that the issue ran deeper:
"I live as a woman full time and have been for a year and a half now. I have natural breast development bigger than some normal girls from the hormone treatment. The only thing restricting me is what's between my legs. Everyone is so concerned with what's between my legs. I am just as much woman as anyone else," Braly wrote on her donation website.
Braly's complaints also included being banned from guest lecturing on the topic of gender identity disorder within the university. Dr. Rita Barrett, chair of the psychology department, informed Braly that her lack of academic credentials within the field prevented her from being a certifiable lecturer. Braly, however, in the Arkansas Times, rebutted that the only true qualification that mattered was personal experience with the disorder, something an academic degree could never adequately reflect.
Braly ultimately filed a lawsuit through the Civil Rights division of the Department of Justice. Though the official letter from the DOJ is unavailable to the press, InsideHigherEd cited a statement from department spokesperson Xochitl Hinojosa, confirming that "a letter had been sent informing the university of the complaint, but Hinojosa said the letter did not direct the university to take any specific action."
After this intervention from the government, the university reversed its policy, now allowing transgender students access to the restroom of the gender with which they choose to identify.
Horn acknowledged in a public statement that, although the DOJ letter was described as merely an "encouragement," the university felt specific pressure to change the policy.
"[The DOJ] basically made its expectations through the attorney and the decision was made to respond to that direction. The complaint caused revisiting of our thinking … in the eyes of the law this individual is entitled to use the bathroom that she identifies with," he said.
Roger Clegg at the Center for Equal Opportunity, in an interview with The College Fix, said that the federal government's intervention was perhaps based on the argument that Title IX (which prohibits sex discrimination in federally funded education programs, like universities) is being violated if an incorrect bathroom assignment is made.
"This is in line with other Obama administration policies…the Department of Justice has also said that "gender stereotyping" in violation of Title IX is involved when male students who wear high heels and makeup are harassed by other students," he continued.
Clegg said that it was "very hard" to see how the school's decision to only allow males use of the male bathroom and females use of the female bathroom violates Title IX. "No one is being denied a bathroom, after all; the only question is which bathroom; and the school's decision on who should use which does not implicate Title IX — does not, that is, involve anyone being discriminated against 'because of sex.'"
A broader issue exists in the division between state and federal powers, and which body of government can claim authority in such a case. According to Clegg, the issue did not call for federal government intervention, but rather should have been dealt with by the university itself.
"But," Clegg asserted, "the Obama administration apparently wants to push its culture-wars agenda aggressively in this area."
The intervention of the Department of Justice in Braly's case has introduced a heightened level of media attention and criticism from those who oppose the university's new restroom policy.
On Monday, Braly wrote an alarming Facebook post:
"My being famous in the public eye has cost me way too much and I can no longer bare it anymore. I have just crushed over 500 pills in a blender and mixed them with bottled water," Braly wrote.
More recently friends of Braly have confirmed that the threats were not carried out and that Braly is indeed safe.
However, the Department of Justice's insistence that access to gender-specific restrooms is legally a matter of choice, and that anatomy has nothing to do with it, raises a host of questions about privacy and personal safety in public restrooms. Specifically, the policy appears to remove any objective criteria for separating men and women in public restrooms. For critics of the DOJ's policy, the legal grounds for the government's intervention in this case remain unsettled.
Fix contributor Elaina Plott is a sophomore at Yale University.
Click here to Like The College Fix on Facebook.