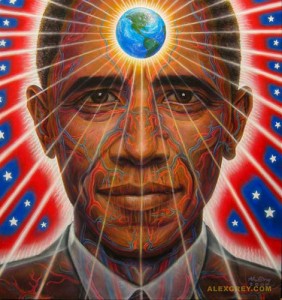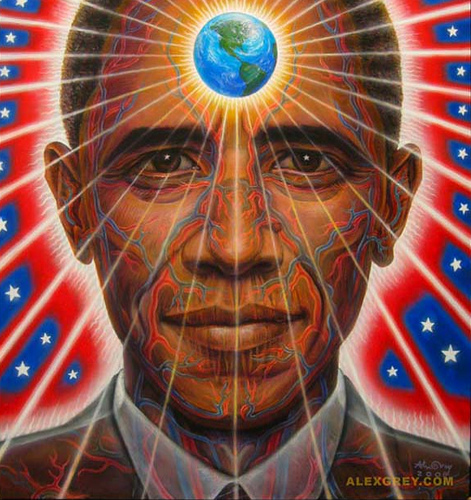 President Barack Obama's supporters and re-election campaign are using "psychological tricks" to get people to vote for him come Nov. 6, and nowhere is that more evident than on college campuses nationwide.
Kathryn Blaze Carlson in Canada's The National Post today published an article that details these so-called psychological tricks, and offers two examples: superstar Jessica Alba in an email asking people to put their hands over their hearts and make a promise to vote for Obama, and a Twitter campaign asking voters to pledge their support to Obama.
Carlson reports that "these were not thoughtless, spontaneous publicity stunts. Indeed, the campaign was deploying a proven psychological trick plucked from its ever-expanding political toolkit."
"Studies showed decades ago that if people make a public commitment to do something — go on a diet, start a workout regimen, quit smoking — they are far more likely to follow through. Put simply, people have a psychological propensity toward keeping promises. But it was only more recently that campaigns and interest groups started applying those kinds of behavioural science principles to electoral politics. And today, they are doing so at a rate unseen before — in fact, they are doing so in ways most voters will not even recognize."
The plot thickens, as these practices are becoming more common and heavily used by those on the left, Carlson notes, citing Sasha Issenberg, author of the new book "Victory Lab."
"Academia has long been politically aligned with the Democratic Party, so researchers are more likely to partner with left-leaning political groups and conduct randomized studies or roll-out fresh schemes. There is even a think-tank called the Analyst Institute, a clearinghouse for evidence-based political tools that Mr. Issenberg has called a "secret society of Democratic researchers" working to test new ways to engage voters."
Those tactics appear to be playing out heavily on college campuses. Carlson reports that:
"Obama For America has … partnered with student groups such as the Dartmouth Democrats in New Hampshire, a swing state, to host get-out-the-vote events where students can register and pledge to vote — and not even specifically for the president. "I think the Obama For America believes that if everybody voted, Obama would win, especially on this campus where there are a lot of voters relying on student loans, for example," said Chris Clark, vice-president of the Dartmouth Democrats, whose volunteers go "dorm-storming" to ask students if they will make a verbal pledge to vote."
Carlson cites another example aimed at the college-aged.
"This fall, Rock The Vote went on a cross-country bus tour to college campuses asking students to register to vote and fill out a "Pledge to vote to be counted" card, which asks for their email, mobile number and home address. At some point before the election … the group will send that same card back to the voter so they can see — in their own handwriting — that they made a commitment."
In addition to examples cited in Carlson's article, The College Fix would like to add a few of its own.
In mid-September, an assistant algebra professor in Florida told her students to sign a pledge that they'd vote for Obama and the entire Democratic ticket this November.
In early October, a professor at the University of Wisconsin Madison voiced concerns over an Obama visit to his campus, noting that "in order for students to get a ticket for this event (they have to) go to the Obama campaign website, provide contact information, and then click on a button that says "I'm In!" In a very real sense, we are forcing them to become participants in the campaign and express their support for the campaign."
A similar online set up was established when Obama visited Ohio State University in mid-October as well, according to student there, who had signed up to attend the president's rally.
Finally, last Friday, the Rev. Jesse Jackson Sr. visited University of North Carolina Chapel Hill, where he stumped for Obama and had a crowd of 100 repeat these words: "Stop the violence. Save the children. I can hope. I will hope. I must hope. Keep hope alive. Forward by hope. Not backwards by fear. Keep hope alive."
Click here to read the entire National Post article.
IMAGE: C4 Chaos/Alex Grey-Flickr
Click here to Like The College Fix on Facebook.