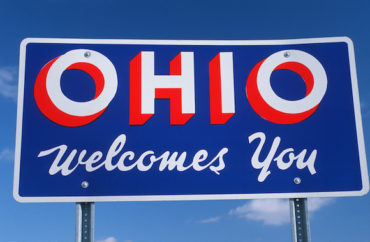 Vouchers Hurt Ohio faces uphill legal fight
Ohio school districts are about ready to pull the trigger on a lawsuit against the state over the expansion of Ohio's school choice voucher program.
The Ohio Coalition for Equity and Adequacy of School Funding is an association of over 500 Ohio school districts. Through its sister organization Vouchers Hurt Ohio, it has reportedly retained the law firm of Walter Haverfield, though the firm has not yet filed a legal challenge.
The coalition opposes Ohio's EdChoice Scholarship program. That program currently provides vouchers to students who reside in school districts that meet certain conditions of poor academic performance and also to students in families whose income is at or below 250% of the federal poverty guidelines, according to the Ohio Legislative Service Commission.
Students who live in the Cleveland Municipal School District are not eligible for EdChoice but are given a separate Cleveland Scholarship which can be used at some private schools in the district.
Ohio's school districts are particularly concerned about two pieces of legislation: HB 110 and HB 290.
HB 110, the state's biennial budget, provides the most robust expansion of school choice programs in years, according to Greg Lawson, a research fellow at the Buckeye Institute.
HB 290, in contrast, is largely a conceptual bill which expresses the intent of the Ohio legislature to provide funding for families to choose whatever educational option they want.
The case against vouchers
In a phone interview, Coalition Executive Director William Phillis told The College Fix the reasons behind his group's opposition to voucher programs.
First, Phillis believes the voucher program is unconstitutional because the Ohio Constitution requires a system of public common schools to be adequately funded.
Second, Phillis says the common school system improves the social fabric of a community by bringing together students of all religions and backgrounds. He added that governments do not outsource services such as police and fire protection and believes education is not different from those services.
Third, Phillis said that voucher programs will be used to fund private religious schools, a prospect which he and the Coalition vehemently oppose. Phillis maintains that parents who want a religious education for their children should pay for it completely out of their own pockets.
Despite the Coalition's opposition to funding religious schools, the Supreme Court has ruled in the 2020 case of Espinoza v. Montana that states may not discriminate against religious schools if the state chooses to give money to private schools.
Finally, Phillis believes voucher programs are merely a subsidy for private schools, and he says children who utilize the EdChoice program perform worse on state tests than their public-school peers.
The court of public opinion
Phillis could have a point about performance, though the data are still inconclusive in Ohio.
A 2016 study by the Fordham Institute found that children who utilized EdChoice vouchers performed worse than their district counterparts, yet there was a wrinkle. The districts themselves also performed better under EdChoice. The study also only looked at schools near the state's cutoff line for vouchers and did not study Ohio's lowest-performing schools.
While the results of EdChoice may be inconclusive, Greg Lawson says the debate around school choice is ultimately a philosophical one. In a phone interview, he stated that all children should have the right to obtain the education that is best for them, even if it means utilizing a private school or another nontraditional option.
Lawson maintains that a failure to allow school choice primarily affects disadvantaged students whose families may not be able to afford a private school or a nonpublic alternative. He believes giving families choices in their children's education allows children to receive the best possible education.
Furthermore, Lawson said voucher programs do provide a system of common schools. They are simply not run by the state. He also noted that HB 110 provides adequate funding for public school districts, and Ohio has closed the gap between wealthy and poor districts since the Derolph v. Ohio rulings a few decades ago.
Thus, while the battle over school choice in Ohio is not being waged in courts yet, it has already started in the court of public opinion, in the minds of Ohio's citizens.
HB110 has passed and been signed by Governor Mike DeWine, but it remains to be seen if and when more robust school choice as envisioned in HB 290 will be passed by the Ohio legislature.
MORE: New Ohio law bans free speech zones, viewpoint-based security fees at public universities
IMAGE: Joseph Sohm / Shutterstock.com
Like The College Fix on Facebook / Follow us on Twitter