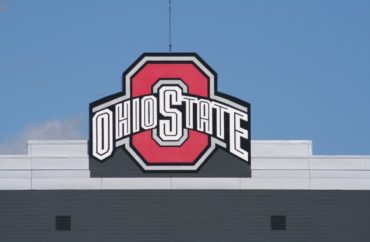 Ohio State University recently announced it plans to hire 50 faculty members focused on addressing social equity and racial disparities.
The news comes as an economics professor and higher education watchdog calculated that the public university currently employs 150 diversity officials at a cost of $12 million annually.
In a 2021 state of the university address, President Kristina Johnson stated last month that she was encouraged by the Task Force on Racism and Racial Inequities to hire 150 new faculty within a new initiative called RAISE, which stands for race, inclusion and social equity.
"At least 50 of our RAISE faculty will be scientists, artists and scholars whose work addresses social equity and racial disparities in fields such as health care, education, justice and public safety, resources and the environment, the arts and creative expression, economic opportunity and leadership — building on what is already world-class scholarship across our colleges," Johnson stated.
She added that the initiative would include a goal of hiring 100 underrepresented and Black, Indigenous, and people of color employees, also known as BIPOC, in all fields of scholarship, suggesting some sort of affirmative action plan.
Johnson said that equal representation of minorities is of primary importance to the OSU mission.
"I want every single Ohio State student to be able to look across the lecture hall or seminar table and understand immediately that their dreams are valid and achievable," she said in her statement.
The RAISE initiative is part of a larger plan to hire a total of roughly 350 tenure-track faculty in the coming years, Johnson said.
The Office of Diversity and Inclusion at Ohio State did not respond to an email and phone call requesting comment from The College Fix.
OSU's decision follows a rising trend in higher education focused on diversity and inclusion in hiring practices.
For years, Ohio State has also operated an Office of Diversity and Inclusion, which has witnessed substantial funding and staffing increases over the years.
In 2018, Ohio State employed nearly 90 diversity-related administrative employees, which cost taxpayers in the Buckeye State about $7.3 million in salaries and benefits annually, according to an analysis by The College Fix.
In 2020, University of Michigan-Flint economics Professor Mark Perry calculated that Ohio State employed more than 100 workers whose jobs are dedicated to diversity and inclusion at a cost of $10 million annually.
Perry's latest figures for 2021 show 150-plus such employees at a cost of $12 million annually.
The metastasizing "Diversity, Inclusion & Equity" (DIE) bureaucracy at @OhioState. There are 150+ "diversicrats" at an annual cost of $12M (= tuition for 1,000+ in-state students) including 88 staff in the Office of Diversity and Inclusion. @jennsmola @TheLantern @CollegeFix pic.twitter.com/UgOUrTjPtg

— Mark J. Perry (@Mark_J_Perry) March 20, 2021
In an email to The College Fix, Perry also said he does not believe Ohio State's diversity hiring plan is legal.
"I believe such hiring would violate Title VI's prohibition of discrimination based on race and color and Title IX's prohibition of sex discrimination," Perry said.
Those federal laws outlaw hiring based on ethnicity or sex.
MORE: Ohio State president says school will be 'anti-racist' within 10 years
IMAGE: Ace Shot 1 / Shutterstock
Like The College Fix on Facebook / Follow us on Twitter