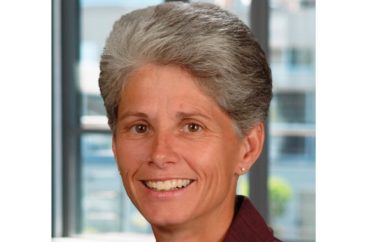 An Ohio State University professor has apologized for using the phrase "Jewing down" twice during a virtual discussion in October.
Jackie Buell of the School of Health and Rehabilitation Sciences also disparaged Mexico (where "Jewing down" allegedly routinely occurs) and Mexicans (they still try to "Jew down" when they're in the U.S.).
As noted by Jewish Journal, Buell claimed "Jewing people down is the way of the world" in Mexican shops.
"You want to be buy a blanket that has $5 on it, and you say, 'I'll give you $2 for it' and they say no, and you just start walking away, and they say, 'Three dolla!'" Buell said. "They just want to get what they can out of it. But now they come to this country, we get people that come in the market all the time that want to Jew us down on the vegetables."
Insanity – @OhioState University Professor Dr. Jackie Buell casually throws out "Jewing people down" when referring to shopping experiences in Mexico during a Zoom class lecture.

She repeats "Jew us down" just a few moments later. pic.twitter.com/s7IJRF7C3G

— StopAntisemitism.org (@StopAntisemites) December 17, 2021
According to the report, Buell said she didn't associate the word "Jew" with "any particular person or group." She noted in her apology that "everyone has 'blind spots,'" and said she was "sorry to have offended anyone."
MORE: Calif. ethnic studies curriculum frames Jews in terms of 'white privilege'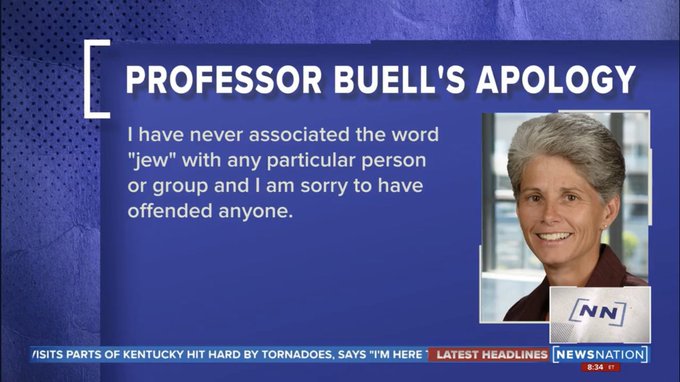 On his SiriusXM show, Dan Abrams said he could not believe that Buell, a PhD, didn't know Jews are a "particular group" of people.
"I hate cancel culture," Abrams said. "If she truly apologizes with a more sincere apology, I'm certainly not going to call for her to be fired. But you tell me, if she had used a similar word to disparage a different minority group, would she still be employed by Ohio State tonight?"
An anti-Semitic slur was mentioned by a professor in a classroom at The Ohio State University. Dan questions whether she'd still be working if it were a slur against another minority.#DanAbramsLive #OSU #NewsNation pic.twitter.com/6Y2JFtgdCS

— Dan Abrams Live (@danabramslive) December 16, 2021
If her remarks were about the LGBTQ's or African-American's she would have been fired by the time her lecture ended

— MikeF22 (@MoneyLineMike) December 19, 2021
Ohio State said it has started an investigation into the matter.
MORE: Johns Hopkins probes pro-Palestinian TA who tweeted about lowering Jewish students' grades
IMAGES: Ohio State screencap; StopAntisemitism.org/Twitter screencap
Like The College Fix on Facebook / Follow us on Twitter