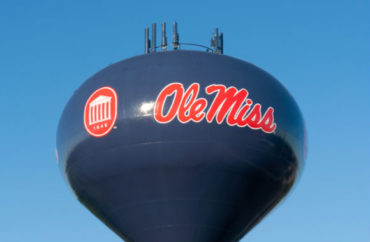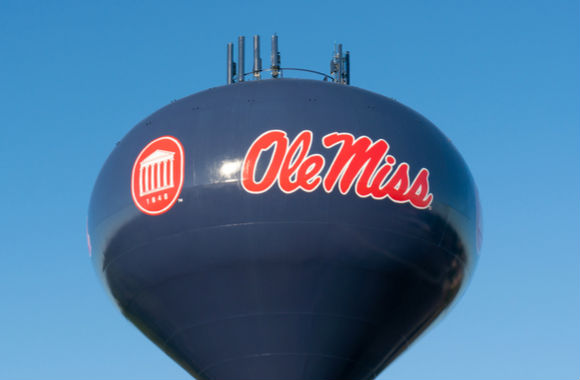 In a recent op-ed for The Daily Mississippian, sophomore Hal Fox argues in favor of removing former Republican Senator Trent Lott's name from a leadership institute at Ole Miss. Additionally,  Fox argues that perhaps the school's "Ole Miss" moniker itself may be racist.
"The university's recent efforts to recognize its racist past and remove its symbols are commendable, but this work must be continued," Fox writes. "There is so much work to be done, to the point where even the name 'Ole Miss' has been highly discussed, as it is a term slaves would use for the wife of the plantation owner."
Fox's argument is a callback to a campus debate from 2014, where discussion of dropping "Ole Miss" led to protest marches and calls for the resignation of Chancellor Dan Jones.
A previous statement by the school had questioned continued use of the beloved nickname, especially in an academic setting.
"UM's longstanding nickname is beloved by the vast majority of its students and alumni. But a few, especially some university faculty, are uncomfortable with it. Some don't want it used at all and some simply don't want it used within the academic context," the university's statement said.
The school relied on a report issued by the Sensitivity and Respect Committee, which questioned the roots of the "Ole Miss" term.
The report noted that "some but not all who use the name are aware of its antebellum past (a name slaves would use for the woman married to the plantation owner)."
"Building a dialect version of 'old' into an institution that is built to prepare for the future strikes them as inherently problematic," the report says.
Nonetheless, the school retained the nickname, along with keeping the "University of Mississippi" name.
"Both names will be used in appropriate contexts going forward, with particular emphasis going to 'Ole Miss' in athletics and as a representation of the university's spirit," the statement said.
In the Daily Mississippian column, Fox's primary target is former Sen. Trent Lott, who found controversy in 2002 when he praised former segregationist Sen. Strom Thurmond of South Carolina.
The school hosts the Trent Lott Leadership Institute and his name adorns the building that houses the institute (pictured).

"I want to say this about my state: When Strom Thurmond ran for president, we voted for him," Lott said at a party following Thurmond's retirement announcement. "We're proud of it. And if the rest of the country had followed our lead, we wouldn't have had all these problems over all these years, either."
Lott quickly apologized, saying he was simply paying tribute to an old colleague.
"A poor choice of words conveyed to some the impression that I embraced the discarded policies of the past," Lott said. "Nothing could be further from the truth, and I apologize to anyone who was offended by my statement."
Earlier in his career, Lott was accused of having been a member of the Council of Conservative Citizens, a group which featured racist content on its website. After being questioned about the group, Lott renounced his association with the CCC, saying, "I think of these matters in personal, not political, terms. I could never support – or seek support from – a group that disdained or demeaned my friends, my neighbors, my staffers, or my constituents because of their race or religion. I grew up in a home where you didn't treat people that way, and you didn't stand with anyone foolish or cruel enough to do so."
But Fox isn't buying it.
"Trent Lott's career as a politician, since its beginning, was dedicated to ensuring the interests of white supremacists and racists nationwide and as such, his name should be scrubbed from the University of Mississippi," he wrote. "A campus struggling to atone for its past transgressions, a campus trying to preserve the lessons learned through the horrors of racial segregation, has no room left to enshrine racist politics."
Read the full column here.
MORE: After Uproar, 'Ole Miss' Leaders Defend Embattled Nickname, Pledge To Keep It
IMAGE: IMAGE: Ken Wolter / Shutterstock.com
Like The College Fix on Facebook / Follow us on Twitter